There is a never ending debate between JK owners on which are the best Jeep Wrangler Seat Covers and the answers are usually forming around Bartact (the 'new' name of Trek Armor) or Smittybilt.
In this article we will be looking at three different seat covers to help you get some insights on which would be best for your Jeep Wrangler.
The potential reasons to install seat covers can be:
You might have an older Jeep that has worn-out seats – a new set of seat covers will make your Jeep look great.
You may want to protect the original seat covers in your JK
Installing new seat covers can be a nice, inexpensive way to customize the interior of your Jeep.
If you own a 2013-2017 JK, the Bartact BTJKSC2013FPBC is a fantastic choice.
The fact that they specifically made it for these model years means that they will fit perfectly, as opposed to the seat covers labeled as 'universal fit'.
Bartact goes one step further, this is a product made adhering to the US military manufacturing standards.
The front seats come with MOLLE pouches with great storage capacity (dimensions 8″ x 7.5″ x 2″). These can be mounted anywhere on the PALS system – an awesome feature in our opinion.
The seat cover comes with a three-year anti-fade warranty, which shows the confidence the company has in its product.
The use of Mil-Spec stitching and the high-grade waterproof polyester are two other reasons why this product can maintain a full 5-star rating on Amazon.
What Previous Buyers Said?
Previous buyers have expressed their happiness as the seat cover is rugged and can withstand any tough situations. They have also expressed their displeasure having a bit of trouble putting on the seat cover in the seats.
Many users have reported that the relatively higher price tag is justified, given the quality of the product.
Overall the feedback left in the user comments is so overwhelmingly positive that it is hard to come across another product with such a customer rating.
Check out the gallery now, and read the comments from previous buyers on the dedicated amazon.com product page!
Pros:
Military spec manufacturing
Flexible MOLLE pouch system
Three years anti-fade warranty
Perfect fit for the '13-'17 models
Cons:
Putting the seat cover on can be a bit difficult
It is not 100% waterproof near the stitching
Also equipped with the MOLLE and PALS system, the Smittybilt G.E.A.R. Front Seat Cover comes with 5 pouches, making it very flexible when it comes to additional storage space.
It allows you to add, remove or place modular pouches and comes with 5 pouches as standard. It is made from 600 denier polyester with a PVC liner, which makes it highly durable.
It has been designed to fit most Jeep Wrangler models (Wrangler TJ, JK, YK, etc.), as it uses adjustable straps that are adjustable at 10 different points with velcro.
Many users are actually purchasing it for their Cherokees, Tacomas, F-150s, FJ40s, and they fit well.
What Previous Buyers Said?
Unlike most of the other Jeep seat covers, these do not come in sets, and you will have to purchase it individually for each seat.
This is one of the issues noted by a previous buyer, however, this can be an advantage if you only want to cover the driver's seat.
Please see the dedicated product page on amazon.com where you can also see the color options.
Pros:
Comes with 5 pouches as standard
Flexible MOLLE pouch system
Fits several different models, not only Jeep
Made from highly durable materials
Cons:
Seat corners remain exposed
Only 1-year warranty
It might prevent the side airbags from deploying or make it less effective
What makes the Smittybilt Neoprene Seat Covers unique and therefore very popular is that – as its name suggests – it's made 100% from neoprene.
Just like the Bartact one, this is a set of dedicated seat covers, which means it will only fit JKs, however, that it will fit perfectly.
Once it is on, you will almost get a brand new look, however, it can be quite hard to install.
One important thing that's good to know about neoprene is that it is water-resistant, it will hold up well to wear and tear, but they are not completely waterproof.
The material is also going to fade over time, so in order to address this issue, it is highly recommended to use a UV Protectant such as the 303 UV Protectant Spray.
In order to make the installation easier, please do follow Smittybilt's instructions by installing the seat-backs, then the seat-bottoms, and finally the headrest covers.
The covers do tend to have a few wrinkles first but they will disappear after you use them for a week or two.
One of the best advantages of this seat cover is that it is machine washable. After overlanding or a long trip, you can remove it and simply put it in the washing machine to get it cleaned.
There are options available for both 2-door and 4-door models.
What Previous Buyers Said?
Customer reviews are extremely positive for these sets of seat covers which is understandable as for a very affordable price, you will get a high-quality set of covers that will make the interior of your Jeep JK look fresh.
Unlike the previous sets we looked at, the Smittybilt Neoprene Seat Cover Set is actually a full set, including the back seats and you can choose from four different colors.
Pros:
Full set – including the back seats
Easy to clean
Water-resistant neoprene material
Very affordable price
Cons:
Hard to install
It will fade without UV Protectant Spray
This set of seat covers come in various attractive colors like black & blue, gray, black, beige, black & red, etc.
These front seat covers are very easy to install. If you have installed them correctly, they will never slide from the place.
The thickness of the seat cover is 0.9 mm. They are made from PVC leather. So, they are highly water-resistant.
There are 2 pockets on these front seat covers as well. You can use them to store accessories like keys, paper towels, knives, etc.
The sides of the seat covers are partially exposed. So, these will not block the airbag. All in all, these are some high-quality front seat covers. Before you buy, make sure that these fit your Jeep Wrangler or not.
What Previous Buyers Said?
The past buyers said they are very happy with the product. Almost all of them liked the easy installation procedure.
A few users even indicated that these Jeep seat covers fit like a glove.
Pros:
Reasonable pricing
Heavy-duty seat covers
Easy to install
Cons:
Only for front seatsLimited compatibility
In this package, you are getting a seat cover and 7 storage pockets as well. This seat cover is available in 3 colors that are black & white, black, and yellow.
It is compatible with various models of Jeep Wrangler such as 07-20 Jeep Wrangler JK JKU (4 doors), Wrangler JK, YJ, Wrangler Unlimited LJ, Wrangler TJ, and 76-06 Jeep CJ7, etc.
This seat cover is made with 600 D polyester with PVC liner. That means these are highly durable and breathable. Additionally, this is also waterproof and machine washable. So, cleaning up these Jeep Wrangler seat covers won't be an issue.
This is very easy to install as this is a custom fit. You can customize the position of the pouches as you like.
Also, you can add or remove the pouches depending on your preference. If you want to increase storage space on your Jeep, then you can get these universal seat covers.
What Previous Buyers Said?
Most of the buyers of this seat cover admired the quality and the features of this one. They have liked the inclusion of multiple storage pockets.
Others also mentioned that they liked the easy installation process and fit perfectly. They also think that the price is very reasonable.
Pros:
Comes with a 1-year warranty
Tool-less easy installation
Comes with modular storage pockets
Waterproof, anti-tear and anti-wear
Machine washable
Cons:
The design might not be for everybody
Rough Country is known for providing various car accessories. Among them, this seat cover set is a popular one among Jeep Wrangler owners.
This is compatible with the 2018-2020 Jeep Wrangler JL (4 Door) models. Rough Country has used 4 layers to construct these seat covers including foam padding, neoprene, and protective polyester shell.
As it is made with Neoprene material, it is fairly water-resistant, breathable, and UV-resistant. However, you should not pressure wash these seat covers.
In addition, you should not put any hot or sharp objects on the seat cover. These are not highly worn and tear-resistant. Nevertheless, for the price, these Jeep seat covers could be a decent deal.
What Previous Buyers Said?
These Jeep seat covers from Rough Country are also another popular set to the previous buyers.
They have mentioned that it is tough, fits well, and comfortable. They also liked the inclusion of a free headrests with the package.
Pros:
Comes with a 1-year manufacturer's warranty
It is water/mildew/UV Ray-resistant
Durable yet comfortable
Cons:
Take a bit more time to install
If you are looking for a seat cover set for the 2018-2020 Jeep Wrangler (2 doors & 4 doors) JL, then you can check this out. Here you have the option to choose either the front row seat covers or rear row seat covers.
They are custom made for the 2018-2020 Jeep Wrangler (2 doors & 4 doors) JL. So, you can be rest assured that they will fit.
In addition, these are very easy to install as they are custom fit. These Jeep Wrangler seat covers are made with multi-layered Neoprene.
On top of that, they have treated the covers with a UV-ray protectant. That means your seat cover would be spill/stain/tear/scratch/wear-resistant.
The seat covers will come with 2 bottoms, 2 headrests, map pockets, and 2 backrests.
What Previous Buyers Said?
Maximum buyers of this car seat cover liked this product. They have stated that this one has a 'cushion' feel.
Also, they liked that it can be hand washed. As per many of them, this is one of the best Jeep seat covers.
Pros:
Highly water-resistant
It is UV ray resistant
Easy to install
Snug fit
Cons:
Not completely waterproof
If you want a reliable and durable seat cover for your Jeep Wrangler, then this could be a great pick.
These are made with duck-weave Carhartt fabric. So you can rely on the durability of this. These are available for various models of Jeep Wranglers.
You will get a headrest, armrest, and storage pockets with seat covers. This is very easy to install and remove.
Plus, it comes with adjustment control and airbag cutouts where necessary. You will also love that it is machine washable.
The seat covers are finished with a water repellent agent to make it highly water-resistant. They look great, protect your seats from anything you throw at them, and long-lasting.
So, you can definitely get these seat covers for your Jeep Wrangler.
What Previous Buyers Said?
As per feedback from the users of this Jeep seat cover, this is an excellent product. Some of them stated that the price could be a bit low.
However, they are happy with the quality and the performance of the seat covers regardless of the high price tag.
Pros:
It is machine washable
Easy to install and remove
The headrest and armrest is also included
The next set of seat covers comes from Rugged Ridge. In this package, you are getting a pair of seat covers for the front row.
Along with the seat covers, you will also get storage pockets and a cup holder at the back. You can remove the cup holder if you want to.
These seat covers will fit Jeep Wrangler JK and JL (2007-2018) models.
These are made with Neoprene and ABS flaps. That means these are water-resistant, scratch-resistant, and spill-proof.
On top of that, they have added a cushion at the center of the seat covers for extra comfort. These are available in tan, gray, and black colors.
What Previous Buyers Said?
This one received both positive and negative feedback from the previous customers. A portion of them complained that they started to fade after a few months.
They have also added that the installation process is a bit lengthy. While others have said they are pleased with the performance of the seat covers. They said these are very great for the price.
Pros:
Snug custom fit
Comfortable cushioned center
Comes with storage pockets and a cup holder
Water-resistant & made with Neoprene
Smittybilt is one of the best brands when it comes to vehicle recovery kits and accessories. For instance, their 'The Smittybilt G.E.A.R. Tailgate cover' has become a hit after it was launched.
Now, this seat cover is a featureful one. The best part about this is that it is compatible with the 1976 to current Jeep Wranglers models. On top of that, it is entirely adjustable.
You will also like that it is very easy to install. This is made with 600 D polyester and PVC liner. That means it is a heavy-duty seat cover.
This one uses the MOLLE/PALs restraint system. Also, this seat cover comes with 7 pouches of varying sizes.
You can change the position of the pouches as you like. Also, you can remove or add the pockets if you want.
Another good addition to this seat cover is that it comes with a removable American or Canadian flag.
This is a front seat cover only. But if you want the best Jeep seat covers for the back seats, you can check the 'Smittybilt 5660224 G.E.A.R. Rear Seat Covers' as they are the same and a good option.
This one also comes with similar features. But it is compatible with 1976 to 2006 Jeep Wranglers.
What Previous Buyers Said?
Frankly, some buyers complained that they fade very quickly. However, most others are pleased with the high quality and ease of installation of these seat covers.
They liked that it comes with multiple storage pockets that are customizable.
Pros:
Comes with 7 pouches
Made with durable 600 D polyester
It uses MOLLE/PALs restraint system
Comes with a removable American or Canadian flag
Cons:
They seem to fade quickly
Buying Guide – Best Jeep Wrangler Seat Covers
Benefits of Jeep Seat Covers
A seat cover set for your Jeep could be one of the best Jeep Wrangler Accessories you could buy. It might not be a must-have item. But it has a lot of benefits that you should get one.
Here are some of the primary advantages of having Jeep seat covers.
Seat covers give the interior of your vehicle a fresh look
Adding Jeep seat covers will protect the seats from other elements
These will keep the stock seat and other interior parts in good shape over the long term
You can go on off-roading or take the roof off your Jeep without damaging the seats
Seat covers protect the seats from any type of scratches, spills, and other abuses by the passengers or pets
If you want to increase the lifespan of your seats, you should get a set of seat cover the moment you have bought your car
If you are a frequent camper or overlander, you will need a good quality seat cover. That will keep your seats safe from getting wet or damaged from the water from bathing suits, accidental spills, and kids or pets
Things to Consider When Choosing the Best Jeep Seat Covers
Compatibility
First and foremost, you should check whether the seat cover you are going to buy is compatible with your make and model of Jeep Wrangler. Jeep Wrangler seat covers are made for specific make and model.
There are a few universal Jeep seat covers like Jeep soft top. But those don't fit very well to most seats of various Jeep Wranglers.
Also, you will need a lot of time to install them. On the other hand, if you take the custom fit and tailor-made seat cover for your specific make and model of Jeep Wrangler, it will fit the seats far better. In addition, it will be very easy to install as well.
Material & Durability
Next, you will have to decide on the type of seat cover you are going to buy. Jeep Wrangler seat covers are made using various types of material. Some of the most popular seat cover material are Neoprene, vinyl, cotton, polyester, leather, etc.
Now, among them, both vinyl and Neoprene seat covers can last more than 5 years. If you maintain and take care of the Jeep seat covers made with Neoprene and vinyl, it could serve you even up to 10 years.
On the other hand, leather is very easy to clean and comfortable to sit on. However, in extreme temperature conditions, leather seat covers could get damaged.
For instance, high heat could crack the leather material seats covers. On the opposite, extremely cold temperatures would shrink the seat cover.
Another good material is 600D polyester. These are cheap yet durable, and comfortable. Cotton seat covers are not that good as they stain easily.
They also catch more dirt and are easy to tear. Whatever material you choose, you should know that the best Jeep seat covers would be waterproof, durable, and comfortable.
Ease of installation and Cleaning
This goes without saying that the Jeep Wranglers seat cover should be easy to install and remove.
Plus, your seat cover should also be easy to clean. Better yet, if it is machine washable it would be a big plus. That way you will be able to wash the seat cover from time to time.
If you want the best out of your Jeep Wrangler seat covers or want a longer lifespan, you should keep it clean on a regular basis.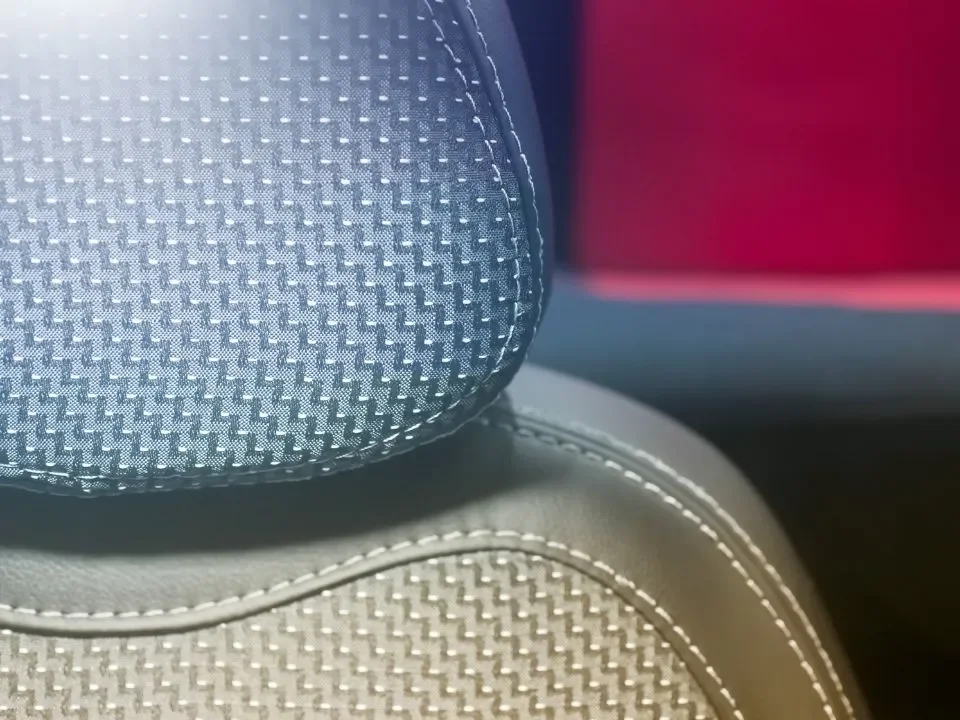 FAQ about Best Jeep Wrangler Seat Covers
Are Waterproof Jeep Seat Covers Important?
Yes, waterproof Jeep seat covers for Jeep Wrangler are very important. There are many seat covers that are not fully waterproof.
In that case, you should look for the seat covers that are at least highly water-resistant.
That way, you can keep your seat covers clean if you accidentally spill anything on it. But that would not be possible with non-waterproof seat covers.
So, if you want the highest lifespan out of your seat covers, you will need to buy waterproof or water-resistant seat covers.
Will Any Seat Covers Fit My Jeep Wrangler?
No! There are specific seat covers for the specific make and model of Jeep Wrangler (Wrangler TJ, JK, YJ, etc.).
The manufacturers will specify the compatibility of the seat cover. So, before buying seat covers for your Jeep Wrangler, you should confirm whether they will fit yours or not.
There are some universal seat covers, though. However, they need to be adjusted from time to time.
Plus, they don't fit perfectly in most Jeep Wranglers models. So, it is better to go for a seat cover that is model-specific.
When Should Seat Covers Be Replaced?
If you have bought high-quality seat covers for your Jeep, you don't have to replace them frequently.
However, if you have done the opposite and bought your seat cover from a no-name brand, then you might need to buy a new set pretty fast.
That is why it is very important to choose the best quality seat covers for Jeep Wrangler. Here are a few pointers about when you should replace the seat covers.
Check whether the current seat cover is too loose or sliding from its place. If that is the case, you need a set of seat covers
If the seat cover's material has started to peel or torn apart already, you might need a replacement. Even if you see that cracks or tear has started to appear on the covers, get a new set
If the seat cover starts to rot, you can get an idea about that if you sense any bad smell coming from the seat cover
If you are getting ready for a long trip in a weather or environment that is not suitable for the current seat covers
If the current seat cover becomes stiff or starts to shrink that you can't adjust the seats anymore
If the current seats covers are not comfortable anymore
If you want to give your car a fresh look
What Type of Seat Covers Are Best?
Seat covers differ in the construction material used to make them. For instance, manufacturers use various types of materials like Neoprene, vinyl, leather, polyester, etc.
Each material has its pros and cons. So, it is up to the user to pick the most suitable material for them.
But, Neoprene seat covers are very popular because of their durability and affordable pricing.
What Is The Best Jeep Wrangler Model To Buy?
There is no single Jeep Wrangler model that would be the best option for everybody. Otherwise, only that single model would be available.
Based on the requirements and preferences of the user, their choice of them will be different.
But as per many reports, the Jeep Wrangler Rubicon could be the best model to buy for off-road use.
What Is The Best Color For A Jeep Wrangler?
Jeep Wrangler is available in various attractive colors. As you could guess, the choice of the color of your Jeep Wrangler totally depends on you.
However, after browsing through many Jeep forums and communities on the web, we have come to the conclusion that 'Black' is the most popular color for a Jeep Wrangler.
Thus, it could also be the best color. As always, the best color for you could be any color other than black.
Conclusion
The seat covers mentioned in this article are currently the best sellers on the market. And for a reason.
Out of all these options we would say the winner is either the Bartact or the Smittybilt Neoprene.
With the new 2018 Wrangler JL out, we are really excited to see – no doubt very soon – what Bartact and Smittybilt will design to still be called the best Jeep Wrangler seat covers in the Wrangler forums.