Many boy scouts, hikers, as well as survivalists are aware of the list known simply as the "Ten Essentials." Those who are not familiar with this list need to be as it is just as important today as it was when it was first being collated during the 1930s.
Created by members of Washington state's alpine club known as The Mountaineers, the Ten Essentials was used in the club's climbing courses.
The Ten Essentials, according to The Mountaineers, are designed to answer two questions:
First, is a person capable of confidently respond to an accident or some type of emergency?
Secondly, can a person spend one or more nights outdoors safely?
The Ten Essentials are gear that we can use in the event of an accident or emergency that will allow us to help ourselves or others. This gear will also allow us to survive safely in the outdoors for one or more nights.
The Mountaineers continued to work on refining the list until it was brought to the attention of those beyond the club's membership in the third printing of Mountaineering:
The Freedom of the Hills in 1974. This famous publication is considered the go-to textbook for North American climbers and mountaineers. It has been adopted by campers, hikers, preppers, scouts, and survivalists as well.
The ten items on the list may not be things that you would use every day, or even on every trip to the outdoors. They are, however, essential equipment designed to save lives in emergencies.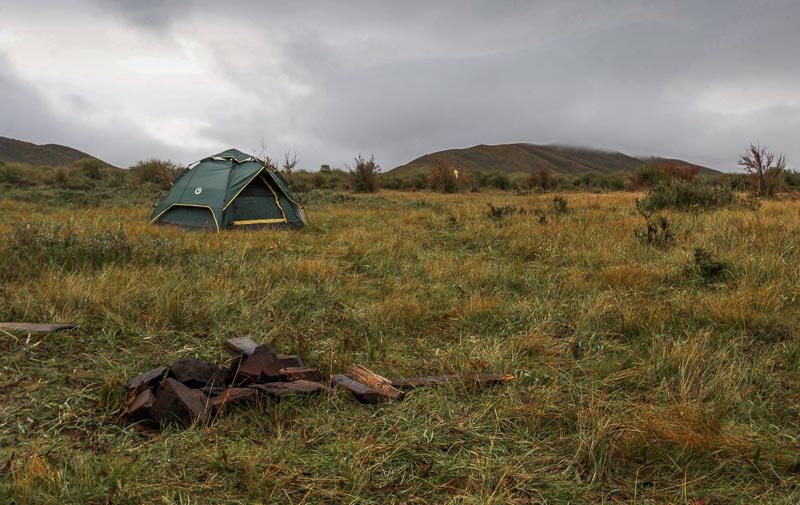 The Original Ten Essentials
We may want to start with a look at the classic list to examine what was in it and why those items were considered essential. That will help us to better understand today's list as well as how the Ten Essentials can be adapted to Overlanding.
1. Map
This was considered essential for determining where a person was located as well as determining where a person was going to. For most of the 20th century, a hand-held map was key in calculating a current position. It was used in conjunction with a compass for outdoor navigation.
2. Compass
Understanding how to navigate by the Sun and stars was not common knowledge by the mid-1940s. The compass has become the trusted method for adventurous souls to determine directions. This navigation aid works no matter what time of day it is or what the weather is like.
3. Sunglasses and Sunscreen
The sun's negative effects on a person's body were understood by the time that this list was created. Sunglasses help to protect the eyes from the glare off of sand, snow, and water. Sunscreen helps to prevent sunburn and other skin damage from UV light.
4. Extra Clothing
The weather can change quickly and it was more of a mystery when this list was first compiled. A hiker can experience a change in the weather that will require adding layers to stay warm or to change out of wet clothes from rain or snow. Extra clothing can help others who are in trouble as well.
5. Headlamp or Flashlight
This was cutting edge technology back in the day, and it still is today. Being able to see in low-light conditions, including at night, can be critical outdoors. This gear is also helpful in situations such as dense foliage or caves and caverns where light has trouble penetrating during the day.
6. First-Aid Supplies
Carrying an array of bandages and ointments for burns and cuts can help to relieve pain and prevent an injury from becoming more severe. Pain relievers help with headaches and many outdoor travelers also carry splints and ace bandages for sprains or other limb injuries. Female campers include emergency hygiene materials as well.
7. Fire Starter
As the decades marched on, so did the various fire-starting gear. From various striker material that creates sparks to lighters, as well as kindling or other types of fuels. The important factor was finding something that a person was comfortable using that could help produce a fire in various conditions.
8. Matches
The match was king during the 1930s. It was used at home as much as outdoors. It could help start a fire or signaling device, provide flame for a candle or lantern, and even light one's tobacco. Matches improved over the years and included waterproof designs and fuels that burned longer on the stick.
9. Knife
This was considered "the" tool as much back then as it is today. If you needed to chop, cut, or defend yourself from an angry Sasquatch, the knife could do it. Designs ranged from small pocket knives to large survival knives made popular by Rambo in the 1980s.
10. Extra Food
Outside of water, food and shelter are critical for a person's survival. Food items used for the Essential List were often compact, lightweight, and filled with energy to keep you going for a day or two. Energy bars and granola snacks were popular, as were MRE meals.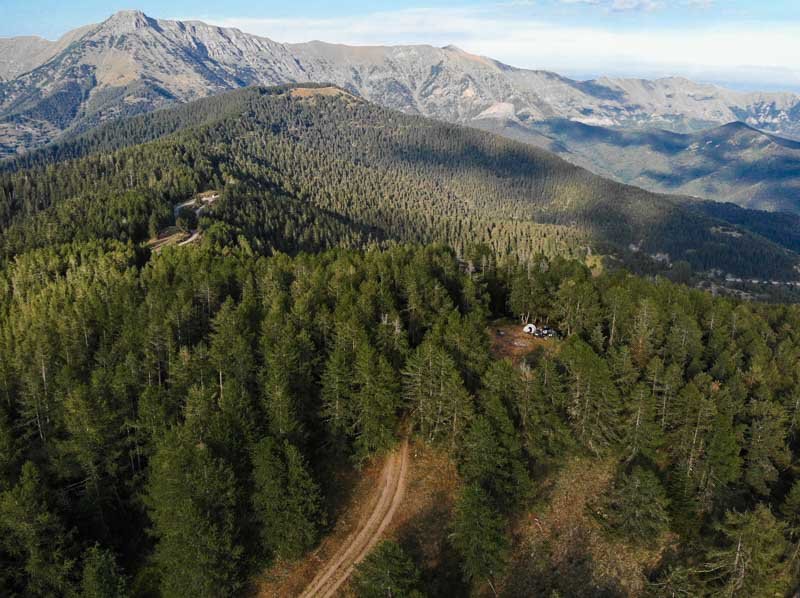 The Modern/Updated List of the Ten Essentials
All good things must pass, or in the case of the Ten Essentials, they must evolve. A better understanding of the world we live in and advances in technology have had an impact on this trusted list of must-have gear. Today's Ten Essentials are more categories than they are individual items.
1. Navigation
We still need to know where we are and where we are going. Today's navigation tools are mostly electronic in nature and include GPS and PLB, either on our phones or as separate devices. Traditional altimeter, compass, and maps are still used and make a great backup for dead batteries.
2. Headlamp
Flashlights are still a must and styles that clip to your clothing or wrap around your head help to free up hands. Make sure to keep extra batteries on hand as well.
3. Sun Protection
Sunglasses and sunscreen are on the updated list as well. A newer addition will be clothing such as long-sleeves as well as wide-brimmed hats to help protect against the sun.
4. First Aid
Bug spray is an important add-on to the modern list, as is foot care items. Many outdoor adventurers have prescriptions that should be carried here as well.
5. Knife
It's still the go-to tool. Modern editions include sheaths with para-cord wrapping and various repair kits and small items that can be carried in empty handles or on the sheath.
6. Fire
Waterproof matches, lighters, and tinder are standard. Some people will include a small twig stove or compact propane burner here too.
7. Shelter
This addition should be carried at all times. The category can include emergency blankets, a small bivy, or a larger tent structure.
8. Extra Food
This would be considered in addition to the food you would normally carry. Again, small items with high energy are normally selected. Think energy bars and Meals Ready-to-Eat.
9. Extra Water
Again, this is in addition to the normal amount you plan to carry. It can be containers of water or a purification system that you can use on an outdoor water source.
10. Extra Clothes
For extra layers when it gets cold or when you get wet. Water-resistant gear helps in rainy conditions. Even a day hiker should bring some extra clothes along just in case.
How Can the "Ten Essentials" Be Adapted to Overlanding?
We have covered the Ten Essentials in both its classic and modern versions. Other organizations have tweaked the list to meet their specific needs, such as the Boy Scouts of America's "Basic Scout Essentials," which borrows heavily from the Mountaineer's list.
It is now our turn to take the Ten Essentials and to modify it to fit our Overlanding needs.
1. Overland Essentials Bag
We can start by creating a "Go-Pack" that can be used whenever we are away from our vehicle. This pack should include a compass, GPS, or phone for navigation. A headlamp or clip-on light is also a must. Sun protection, knife, first aid kit, and fire starter gear should be in here as well.
2. Vehicle Navigation
Most off-road vehicles are equipped with some form of GPS. This should be a piece of equipment that you will want to invest in. Quality here will provide you with accuracy as well as durability. We still recommend that you carry a backup in the event you lose power to your equipment in the form of an app on your phone or a more traditional compass and map of the area you are traveling. A liquid or marine compass can absorb some of the motion while you are driving.
3. Extra Power
Drained batteries can be a big issue out in the middle of Nowhere. Having an extra battery, or way to charge one, is essential. A portable generator is a good option here. It can also help to power other items in the camp when we are not behind the wheel. Throw in an inverter to make sure you can charge essential kit that runs on AC power.
In case you need power from another vehicle or you're in a situation where you could help, carry a jumper cable that has the minimum rating specified for your rig.
4. Shelter
This is going to be more substantial than the emergency shelter discussed in other Ten Essential lists. It will be something that can be used in conjunction with the vehicle or a larger stand-alone product.
We need something that can protect from the elements and critters, so we can get a good night's sleep. The shelter also provides storage for gear once the vehicle is parked and unloaded.
Of course, your vehicle itself is the best shelter in most cases, due to its strong structure. If there is no need to protect yourself from extreme weather conditions or other dangers such as wild animals, the traditional roof-top tent or ground tents are usually an overlander's choice of shelter.
List of TEN ESSENTIALS for Overlanding - CHECKLIST
Enter your email below to sign up to our newsletter and to download this FREE CHECKLIST!
YOUR PRIVACY IS PROTECTED
5. Extra Water
Our vehicles provide more power and extra room, so it only makes sense to carry extra water on board. The water is not only for drinking and for making food, but it can also be used to keep things clean (think dishes and personal hygiene here).
Our vehicles may also need that water to keep windows clean in the dust and mud from the road, or as coolant if needed.
6. Extra Food
Most Overland journeys go far off the normal path. The distances are greater and so is the need for essentials in an emergency. Taking extra food beyond the emergency energy bars in the Overland Essentials Bag could become critical for you or someone else stuck in the middle of sticks. Canned goods are a great selection here and will offer you a more varied diet.
7. Extra Fuel
It has happened to all of us. Running out of fuel is inconvenient in most situations, but it can become an emergency on an Overland route.
Having an extra can or two of fuel can keep the vehicle going until a station is reached. Proper storage canisters are necessary here to prevent spills or fume and pressure build-up from driving.
8. Tools
Our vehicles are as dependent on maintenance as any other machine, perhaps more so considering the conditions we put them through. Carrying the tools needed for common adjustments and repairs will keep things moving and prevent minor issues from becoming major breakdowns.
Extra parts, spare tires (of course) and fuses, can be included here, along with things like extra oil and radiator fluids.
9. Recovery Equipment
Some people say that you only know that you are off-road when you get stuck. It happens a lot, so making sure that you have the right gear can help get you or another driver out of a jam. Keep in mind there are two straps you want to carry.
Depending on your route plans and the difficulty of the terrain, your essential recovery kit can and should include: recovery/traction mats, hi-lift jack, winch and winch accessories.
Last but definitely not least: equip your rig with a 12-volt quality air compressor. In many situations, it will be your best friend.
10. Communication Devices
You should include flares and signal mirrors so that you can be seen from a distance and in low-light conditions. Also, GPS receivers or a two-way radio (such as HAM or CB) offer us a way to communicate emergency messages.
Finally, keep that cellphone charged and carry extra batteries to keep in touch with other drivers as well as loved ones.