A lot of the vital components of a vehicle are underneath it. Unfortunately, those are also some of the most vulnerable parts of your vehicle, so you must take steps to protect this underbody.
One of the effective ways to protect all those critical and exposed components is to use a set of skid plates. As a matter of fact, for overlanders and off-roaders, skid plates are must-haves.
Thus, we are going to share some very important information about skid plates in this post. In addition, we will share a comparison between steel and aluminum bash plates as well as a brief review of a top-notch skid plate type, so if you want to learn more about these indispensable overlanding accessories, then we suggest you keep reading.
What Are Skid Plates
There are many Jeep Wrangler accessories for protecting the exterior of a Jeep. Or in fact, all other 4-wheel-drive vehicles that find themselves off the tar roads. For example, one can use a bumper, limb risers, rock slider, or rock rail for reinforcing the exterior of the vehicle.
However, you need to think about protecting the underside of your vehicle as well, that's when the skid plate comes into play.
In short, a skid plate is an under-vehicle protection system that protects the components of your vehicle's underbody that are susceptible to damage.
Normally, skid plates are made of high-strength materials like steel or aluminum and they look like metal sheets of a few millimeters in thickness. You have to mount them underneath the vehicle with the supplied installation accessories.
What Do Skid Plates Do
Typically, most vehicles already come with various types of protection systems for the underside of the rig.
However, those factory protections are not the greatest for off-road conditions. Those can offer protection to your rig from small obstacles like stones or debris on the pavement.
But when you are out in the wild, you will need better protection for the underbody of your vehicle. The majority of the vulnerable components of a vehicle, like the transfer case, transmission, differentials, gearbox, oil pan, fluid lines, exhaust, etc., are located underneath the rig.
If you are overlanding and any of those parts are damaged along the way, you can get stuck in the middle of nowhere. Nobody wants to be in that situation, which is why you need protection for the underbody of your vehicles before you head for the outdoors.
For this reason, you can use skid plates. This is a specifically designed metal sheet for guarding all the vulnerable parts of your vehicle that are underneath it.
The main function of a skid plate is to offer protection to the parts of the underbody of your vehicle that are most susceptible to damage. But many people use them to give their rig a new unique look.
Apart from offering protection, it is also thought that skid plates have a positive effect on the aerodynamics of your rig. Normally, skid plates can be a very significant addition to any off-road vehicle as they provide protection to it.
But it can also be useful for vehicles with very low underbody clearance. In the case of such lowered cars, a small bump or rock could cause damage. Thus, skid plates could help prevent that from happening at all.
Skid Plates vs Belly Pans
Many people mix up skid plates and belly pans, but these are two different kinds of products. Interestingly, the main purpose of using these two products is to offer protection to the undercarriage of your vehicle. Normally, belly planes are recommended for highways or pavement.
Skid plates are more suitable for off-road conditions because belly pans are not designed for handling off-road rough terrains and large obstacles.
They are great for deflecting small rocks or debris on the road while offering protection from damage to the car. Usually, belly pans cover the entire underbody of a vehicle.
Thus, belly pans tend to have a vital impact on the aerodynamics of your car compared to skid plates. Due to their size, it is very hard to find compatible aftermarket belly pans for every vehicle.
Interestingly, the majority of high-performance vehicles come with stock belly pans as a damage protection feature.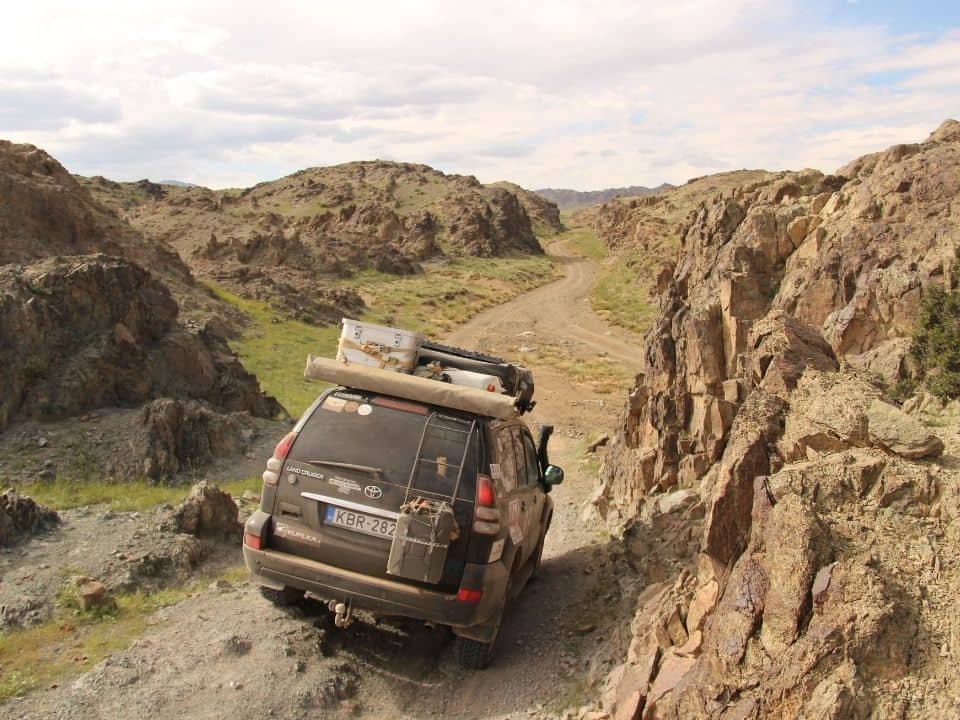 Materials of Skid Plates – Steel vs Aluminum
As we have mentioned earlier, skid plates are usually made of high-grade metal. Interestingly, most skid plates are made of either steel or aluminum. Both of these materials have their pros and cons. First of all, steel is heavier and sturdier than aluminum.
A lot depends on your actual vehicle type when you need to decide between steel or aluminum.
Steel skid plates tend to be heavy-duty and robust. But that doesn't mean that they don't suffer damage. A steel skid plate can also suffer damage easily from a big obstacle while off-roading.
However, they are easier to repair (in a garage by someone who can weld) and can easily skid over the obstacles without receiving heavy damage.
On the other hand, steel skid plates will increase the overall weight of your vehicle and they can also rust. Steel skid plates are cheaper compared to aluminum skid plates.
Now, aluminum skid plates are great because they don't add a lot of weight to your vehicle while protecting it.
However, aluminum skid plates are not as rugged as steel ones. They can be damaged easily if you are driving over any extreme trail, and when damaged, it can be severe. In that case, it is not easy to repair them. Having said that, I can easily take off my aluminum skid plates myself (because it's lightweight) and repair them with just a hammer by the road (in a not so severe case).
Aluminum skid plates are cheaper than steel ones and are not prone to corrosion or rust. Normally, if you do not drive on very harsh terrains all the time, then you can go for aluminum skid plates.
On the flip side, you should use steel skid plates for driving on extremely rough terrains most of the time and you're doing heavy off-roading with a very large vehicle.
In general, both types of plates can offer good protection to the undercarriage components like the engine, transfer case, transmission, fluid lines, fuel tank etc.
We're using aluminum skid plates from Asfir.
In our experience, for overlanding aluminum skid plates are superior to steel ones. With overlanding, when the goal is not rock climbing, but touring over long distances with occasional off-roading, aluminum skid plates are the best solution. Especially if you have a Jeep-sized vehicle.
For heavy-duty vehicles, steel bash plates are the way to go.
To sum up, here are some pros and cons for both types:
Steel Skid Plates
Best for large and heavy vehicles
Best for very extreme off-roading
Very strong
They add a lot of weight
Rust can be an issue (not that it matters for skid plates)
Cheaper
Aluminum Skid Plates
Best for overlanding
Best for lighter weight vehicles and if you're not doing heavy off-roading all the time
You can repair it yourself by the road (unless you ripped it to pieces)
Lightweight (compared to steel) but still sturdy enough for overlanding
No rust (not a very important factor)
More expensive usually
FAQ
What Does The Skid Plate Do?
Put simply, a skid plate protects vital underbody components of your vehicle. It can offer protection from damage to the engine oil pan, transfer case, transmission, fluid lines, steering, and other exposed and vulnerable components from bumps against obstacles.
If you are an off-roader, then you should equip skid plates on your vehicle to prevent damage underneath your vehicle from rocks, stumps, debris, and so on. Skid plates also impact the aerodynamics and look of your vehicle.
Are Skid Plates Worth It?
Definitely. If you want protection from damage to the crucial components located underneath your rig, then skid plates could be a great addition. In that sense, skid plates are certainly worth it.
Particularly, if you would be driving an off-road 4×4 vehicle on rough terrains, then you definitely need skid plates.
Otherwise, the vital underbody parts of your vehicle could be damaged leaving you stranded out in the wild. Repairing those components (transmission, transfer case, oil pan, etc.) could be expensive. In this case, skid plates could save you a lot of money as well.
How Much Do Skid Plates Cost?
Skid plates are available from many companies and come in different sizes and shapes. At the same time, the material and the manufacturing process also vary from one skid plate to another.
As a result, it is a tricky question to answer. However, it is possible to find skid plates for $60 to $300 based on the type and brand.
Which Skid Plates Are Most Important?
If you have the budget, then you should get skid plates for all the vital components of the underbody of your vehicle. But what if you are short on funds? You can skip getting a full set of skid plates.
Rather, you can opt to protect the most vulnerable parts of the vehicle first and can get skid plates only for parts that are highly expensive to repair. In this situation, you can get a skid plate for the fuel tank, or the transmission, or get an engine shield as these are regarded as the most important skid plates, while you could skip getting one for the transfer case perhaps.
Reviews of Best Skid Plates for Your 4×4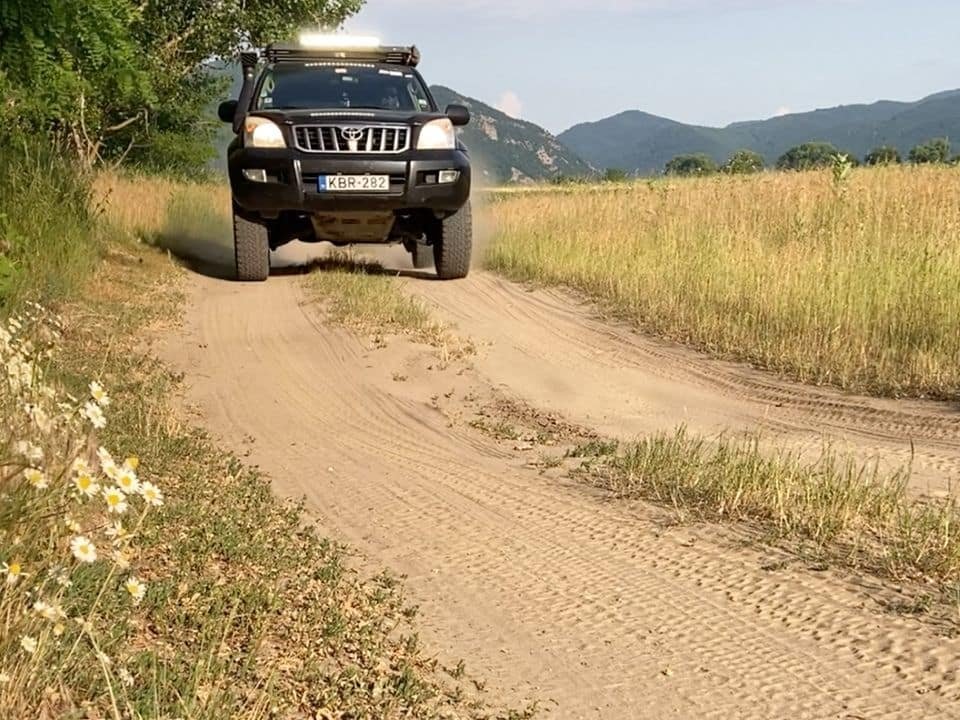 ASFIR is an Israel-based off-road accessories company that ships worldwide. They offer various types of skid plates for a wide variety of vehicles from Chevy Silverados, Dodge Rams to side-by-sides.
One of the main features of their skid plates is that they are made of aluminum.
As a result, those skidplates are heavy-duty yet lightweight. ASFIR has used ¼ inch thick high-grade aluminum, so you can be sure that the skid plates will be able to hold up really well on rough terrains.
There is no need for drilling as the skid plates will use the existing chassis mounting locations. You will get all the installation hardware as well.
For our Toyota Land Cruiser (Prado 120 or GX470 equivalent) we do have Asfir skid plates installed for the engine, the transmission, the transfer case, and the fuel tank.
Please check out the installation video on our Youtube Channel.
Another great feature of the ASFIR skid plates is the 'Service Openings'. That means you can service your rig without dismounting the plates from the chassis whenever necessary using those service openings.
Overall, if you are in search of aluminum skid plates for your overlanding rig, you can go with ASFIR skid plates.
Apart from the high quality, they also have very competitive pricing on their skid plates.
What Other Buyers Said?
The ASFIR skid plates have received a lot of positive feedback from previous buyers. Most of them liked that they are made of aluminum, so they will not rust and won't add weight to the vehicle.
They also praised the simple installation procedure. Several users have mentioned that they have installed the skid plates on their own. Customers also have liked that they come with all the mounting hardware.
Pros:
Lightweight yet sturdy
Corrosion and rust-proof
Reasonably priced
Easy to install
Comes with all the installation hardware
You can fix it with a hammer by the road
Service openings
Saved our vehicle several times
Cons:
Less sturdy than steel skid plates
Not for extreme off-roading
Closing Thoughts on Skid Plates
We cannot emphasize enough how important skid plates are when you're embarking on a long overland trip. Trouble can happen any time, you need to be cautious, but these bash plates can save you and your trip if a rock is poking up just a tad too high from the ground.
There could also be situations where you would use the skid plates to deliberately skid over some rocks or tree trunks.
We reckon that these plates are absolutely essential.