The fact is, not everyone is interested in overlanding. The idea of being out in the wild, far from home in an unfamiliar place, just isn't what some people consider a good time.
The issue is complex. A big part of overlanding is camping, so maybe the first step is to make your spouse like camping. Overlanding is a lot more complex, however.
On top of wild camping, overlanding involves off-road driving (although not exclusively), long-distance driving, self-reliance, international border crossings, and potential mechanical issues, just to name a few extra aspects.
So, start with camping.
Braving the elements is sometimes an unwelcoming experience. Tents can feel like a flimsy shelter when the wind howls around you. Bugs are everywhere. The weather can change in an instant, turning a sunny day's expedition into a rainy, muddy mess.
Then, there are all sorts of unknowns to consider. Maybe a wild animal decides to rummage through the campsite. Maybe all the supplies get swept away. Maybe you get lost in the woods.
To an avid camper like yourself, these possibilities sound like an exhilarating test of one's mettle, but to your partner, it may be a nightmare come true – or at least a waste of a weekend.
It's not uncommon at all to not be into camping, and it can be a sticking point in a relationship. Many couples struggle with this, where one is interested in outdoor activities and enamored with nature, and the other just doesn't feel the same way.
However, there is a multitude of ways to convince your partner to join you on your next camping trip. In fact, it may be easier than you think. So many people have an aversion to camping rooted in preconceived notions about situations that are easily preventable or flat-out untrue.
You'll need to talk with your partner to understand the root of their avoidance of camping before they'll follow you into the Great Outdoors. Once you do that, you can start planning a trip that you both will enjoy.
With a good plan and a little luck, they'll come to understand that camping is often an incredible experience and overlanding is just 10-times better.
Follow these tips to help cultivate your partner's interest in camping and overlanding.
1. Start slowly and gradually spend more time in nature
You don't want to jump right into the deep end, so forget that plan to hike the Appalachian Trail for now.
Hiking, though, is a great place to start. It doesn't even have to be an overnight trek, even an afternoon on the trail can be enough to inspire an indoorsy person to get outside more. Planning a hike and picnic is a sound idea, and it can even be a romantic date.
After that, the two of you can start working up to longer and longer hikes. A fun half-day hike inspires a full-day hike. Then maybe they'll want to see the sunrise, so you're pitching a tent and staying the night.
Once your partner sees how great it is to be outside, it's easy to get them to try longer trips and more remote destinations.
2. Focus on comfort
People don't like to camp or overland because they don't like to be uncomfortable, but proper gear can prevent a lot of those issues.
Normally, if you're just camping, you can't blast the heat or the AC, but you can still find a way to make it a cozy experience.
But if you're overlanding, you have a great, well-equipped vehicle with a lot more comfort. Your vehicle can be a Swiss Army knife of gear that serves all kinds of needs for comfort. From a great kitchen setup to a nice roof-top tent with a heater, you can go a long way to make overlanding very comfortable.
A good tent and insulated sleeping bags will keep the two of you warm at night, so you won't be too cold. In warmer months, a mesh tent can help you stay cool while you sleep.
You can even bring more amenities to help them feel more comfortable. For instance, if they can't go without their morning coffee, invest in a campsite coffee maker.
But imagine if you had a 4×4 van! Nowadays they are so well equipped that some people move in for years. Just like us.
3. Prepare as much as you can at home before you go
Proper preparation can be the difference between an enjoyable camping or overlanding experience and a miserable one.
Make sure to pack all the gear you need and prepare some food so the two of you won't have to do all your cooking over the campfire.
There's a world of difference between eating a delicious pre-prepared chili while listening to the pitter-patter of the rain against your tarp and eating a can of cold beans in a leaky tent.
4. Pick a destination with weather your partner will enjoy
If they're miserable in the heat, you'll want to skip camping in hot places like the Everglades. If they hate the cold, starting with a trip to Alaska is a terrible idea.
However, overlanding can be a great way to get away from the weather at home.
A mountain getaway provides a respite from the summer heat, while desert camping sounds like fun in the sun when the temperatures back home dip below freezing.
5. Don't start with wild camping
You want to slowly warm your partner up to the idea of camping, and then to the next step of overlanding. So don't immediately venture out into the remote wilderness to go wild camping right off the bat.
Instead, opt for campsites with some amenities, even if your rig is kitted out with all the latest gear. Many campsites have lodges with guest houses and convenience stores, running water and familiar plumbing, and even hang-out spots to unwind and have a drink.
While some malign the idea of "glamping", it's a great way to break the ice and get your partner excited to be outdoors.
6. Don't Start with the most adventurous destinations
Driving south on the east coast of Africa and then driving back up north on the west side might be an overlanders' dream trip, but if you're trying to get someone to like overlanding, start with a journey that's a bit less ambitious.
Driving a couple of hours to somewhere familiar is a great start. An area that's well-known by your partner can make him or her feel comfortable and safe. A sketchy area with potential dangers is not going to paint a good picture of what overlanding is about.
7. Short distances at first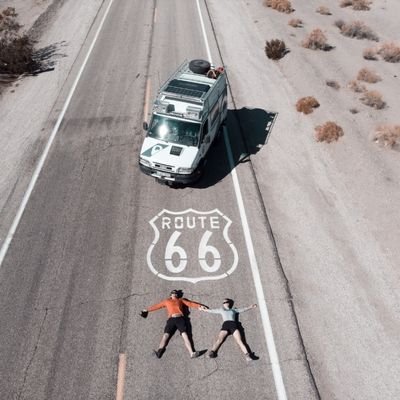 As much as you want to drive the Pan American Highway, start with just a couple of hours of driving a day. Sitting in a vehicle for long hours is not a favourite activity for many people. If he or she like driving, swap often and share the "job" of taking the rig to the next campsite.
This will make the time and the miles go quicker and more enjoyable.
Of course it helps, if the roadtrip traverses a breathtaking area where overlanders are keen to see what the next 100-miles looks like.
Overlanding, by definition, involves international border crossings, but you don't necessarily have to head for the Mexican border on day one. Don't make things complicated, just stay in an area that you both know and like.
8. Bring your best friends or family along with you
Camping and overlanding is more fun with more people. Sitting around the fire swapping stories can be an excellent family bonding experience.
Bring friends and you can turn it into an outdoor party.
This can also help with your partner's camping-related anxiety.
They'll have someone else to lean on, so it doesn't feel like just the two of you against the world.
9. Don't push your partner too far, or else your relationship will suffer
You want to take your partner overlanding because you want to share a passion of yours with them, and you would do well to always consider this when you're trying to convince them to come overlanding and camping with you.
If you come on too strong, you risk pushing your partner away. They should never feel like they have to do this just to placate you.
Just take it easy and let them go at a pace that's comfortable for them. In time, they'll come to appreciate your love for the outdoors, and a loving partner will want to share in the joy that it brings you.
10. See how comfortable they are during the first few steps and build from that
You might find that your partner loves hiking and is willing to spend all day on the trail, but is still repulsed by the idea of spending a night in a tent. Or, they may love the fancy campsite you picked out, but have no interest in venturing into the bush.
There's nothing wrong with that.
If you take it slow, your partner will likely find a certain level of enjoyment in engaging with the outdoors. Few people, especially after getting their feet wet, totally abhor the idea of spending some time outside.
Monitoring their comfort level and making sure they're always enjoying themselves helps foster those feelings.
11. Connect it with activities they enjoy
If your partner loves touring new cities, have them pick one they want to visit and plan a small camping excursion for when the two of you vacation there.
You can spend a few days seeing landmarks and monuments and touring art museums and then retreat to a quiet campsite together.
While at the campsite, you can enjoy a variety of activities such as hiking, fishing, or just spending time together around the campfire.
If your partner is up for it, you can also plan some outdoor cooking and try your hand at grilling or making campfire meals. This can be a great way to bond and create lasting memories together.
The important thing is to make the trip tailored to your partner's interests and preferences, that way you are on the right path to make him or her like the rest of the experience as well.
12. Be prepared to bail if it's not going well
Some people will just never enjoy camping, let alone overlanding, so be ready to pull the plug and head home if it's shaping up to be a disaster.
Overlanding should be a fun, leisure-time activity and you don't want it to put an unnecessary strain on your relationship.
13. Camp in the fall or spring
The weather in these months is much more comfortable than the hot summers and cold winters.
You don't want your partner's first exposure to camping to be shivering in a tent or baking in the heat.
14. Make it a romantic getaway
You could try to sell an overlanding trip as a private, romantic retreat for just the two of you.
There are few things more romantic than sipping wine under the stars snuggled up next to your sweetheart.
You can even pick up a double sleeping bag for the excursion.
15. Stay on easy roads at first
As fun as it is to wade through a river and drive through the most difficult muddy roads, you're increasing your chances to get bogged. Getting stuck can be quite stressful, especially if you can't resolve the situation quickly and easily.
Your partner will quickly be fed up with the whole idea of overlanding if you end-up with a beached vehicle far from help.
If you want to leave the tarmac to start with a truly beautiful campsite, then by all means take that trail, but make sure it is in good condition and your vehicle can tackle it on the way out as well, should the road conditions change.
Takeaways
Couples around the world enjoy overlanding together every year. Not only do you get to share something you're passionate about with your partner, but it can also strengthen your relationship and really help you get to know one another.
The most important thing when trying to convince your partner to go overlanding with you is to monitor their comfort level and never push them too far. Doing so risks turning them away from overlanding entirely.
There are many ways to help make camping and overlanding an enjoyable experience, and you should be prepared to alter your plans if it's not going well.
In a truly loving relationship, your partner will relish all the time you spend together. Give them some time and space, and they'll certainly come to appreciate some time together under the stars.
If you work to make overlanding an enjoyable experience, you just might find your partner is willing to follow you to the most remote places on earth.