Like with everything else, you can start overlanding with no skills or preparations at all and gain experience as you go. Or, you can learn about the requirements in advance and plan larger expeditions if that suits you better.
Basically, you will need four things to start overlanding: money & time (they're very intertwined), vehicle, gear, and last but not least, skills.
What is Needed For Overlanding?
Part of the fun of any journey is trip planning. Since overland adventures are usually longer in duration than most other types of vacations, planning and preparing for them require careful consideration and attention to detail.
Overlanders don't want to plan all of the spontaneity and adventure out of their trips, but they also don't want to put their lives and the lives of their travelling companions in undue danger.
Here are some of our top planning and preparation tips that will help to strike the right balance between an exciting adventure and a fool-hardy quest.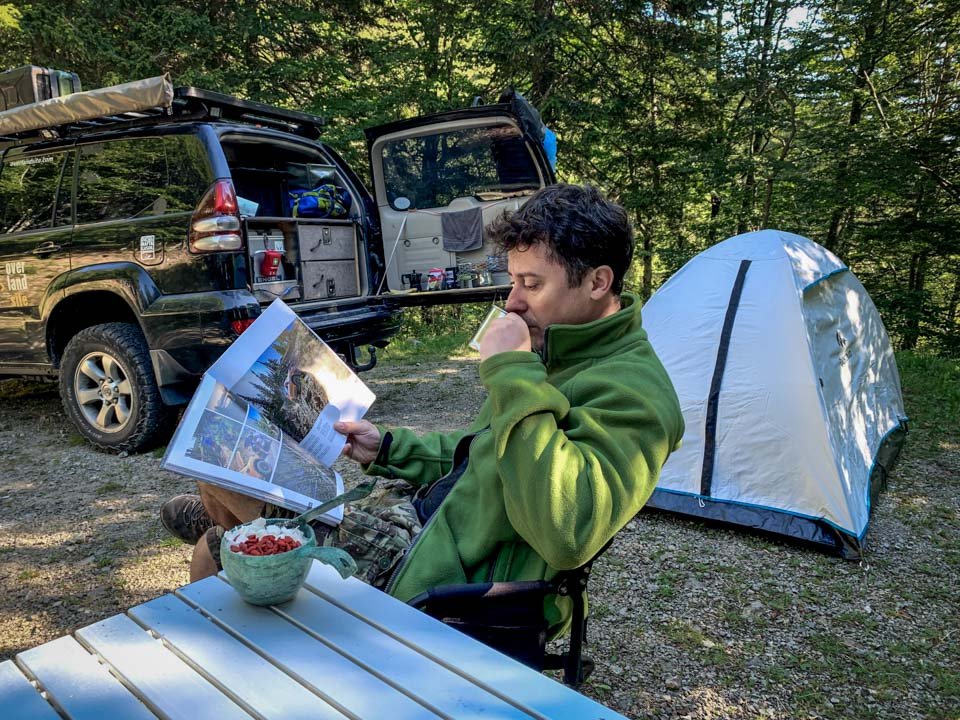 The Finances and Time
Money is the first thing you think about while planning. Although it may be cheaper than staying at hotels, you still need to have enough of it.
You need to plan the time you're going to spend out there carefully.
Remember, the longer it takes, the more money you will need. For instance, you want to ensure you do not overstay at a stopover on the route.
Always have a diary with you and have a clear timetable for how to cover the course. If you experience a breakdown, you may have to cancel some of the things on your bucket list to make up for lost time.
It is imperative that you plan for your finances to the last dollar. Ensure you know how much you will need for the trip, and then carry extra.
For instance, you may find that fuel costs are unexpectedly higher in another country than you expected. It is best to calculate a daily budget, and then forecast a total budget depending on the length of your trip.
These preparations are mainly true for longer endeavors, a shorter overlanding break in the next state or anywhere within the country can be done more spontaneously, with a pack-and-go attitude.
In Chris Scott's great Overlander's Handbook, you'd find tons of information on trip planning, including finances, but as the title suggests, it is an all-round great book if you want to know the ins and outs of this lifestyle.
Overlanding Vehicles – What is the Best Vehicle for Overlanding?
An overlanding expedition can only be as successful as the vehicle you are driving. 4-wheel-drive vehicles tend to be more popular these days among overlanders, but as a rule, you can drive anything you want. The main goal is to have fun and discover as much as possible.
You just need to know the limits of your car in order to avoid situations where you put yourself in danger. You also need to decide how far you are planning to go in terms of distance as well as the difficulty of the terrain.
These factors, as well as the size of your wallet will decide what kind of vehicle will you choose for overlanding.
The most popular and reliable options are usually 4WD station wagons. However, vans and pickups are also often used, while expedition trucks are becoming ever more popular, especially when traveling with a large family.
While vans have limited capability if your route goes over rough terrain (with a few exceptions such as the Iveco Turbodaily 4×4), their plus side is obviously their flexibility in terms of space inside.
The proven names among off-road travelers are Jeep, Toyota, Land Rover, Mercedes, and Nissan. Ford, Mercedes, Dodge, and Chevy Vans are nowadays often chosen instead of the classic Volkswagen Westies.
Which Overlanding Vehicle Best Fits You?!
Take the quiz to find out which overlanding vehicle best fits you and your travel style.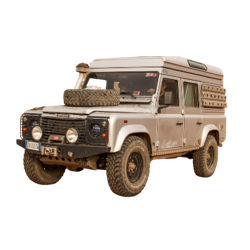 If one wants to go for a van with true off-road capabilities, the Mercedes Sprinter 4×4 and the Iveco TurboDaily 4×4 appear to be the overlanders' choices.
Once you've picked your vehicle, you will then need to decide on the modifications. You might not need, nor want any modifications, while some overlanders install so many aftermarket parts that it is hard to recognize the original vehicle.
Most overlanding enthusiasts end up in the middle: upgrade the suspension, underbody protection, snorkel, good storage system, and off-road tires just to name the most common ones.
Modifying the vehicle becomes part of the lifestyle for many. It's not only fun but getting it done correctly will help you on the trip tremendously.
Overlanding Gear
Apart from modifying your vehicle, choosing your overlanding gear can also be a lot of fun, but to end up with the right equipment you need to go through some serious amount of information.
At the end of the day, overlanding is a kind of adventure travel, so you need to be prepared.
There is some essential gear, which you must ensure you have on your adventure. According to Overland Journal, which is one of the best resources for information on overlanding, these are the absolute bare essentials for your vehicle:
Front and rear recovery points
Shovel
Drivetrain fluids
Tool kit appropriate to the vehicle
Vehicle spares appropriate to the vehicle
Full-size spare tire
Light truck or better tires
Spare key, hidden outside the vehicle

The list of equipment that may be considered essential versus those that are nice-to-have, are endless.
Of course, you should never leave your house without a very good first aid kit, however that top-of-the-range electric hot-water system might be considered a luxury.
Everyone needs to decide for themselves, but choosing and installing overlanding gear for your vehicle is definitely part of the lifestyle and fun.
We would recommend you also consider the following:
The Skills You Need for Overlanding
Besides reliable equipment, you will also need to develop a few new skills and learn some not-so-obvious tricks of the trade.
One of the skills that you may need as an overlander is the knowledge of local road rules. For instance, in some countries, you need to drive on the right side instead of the left side.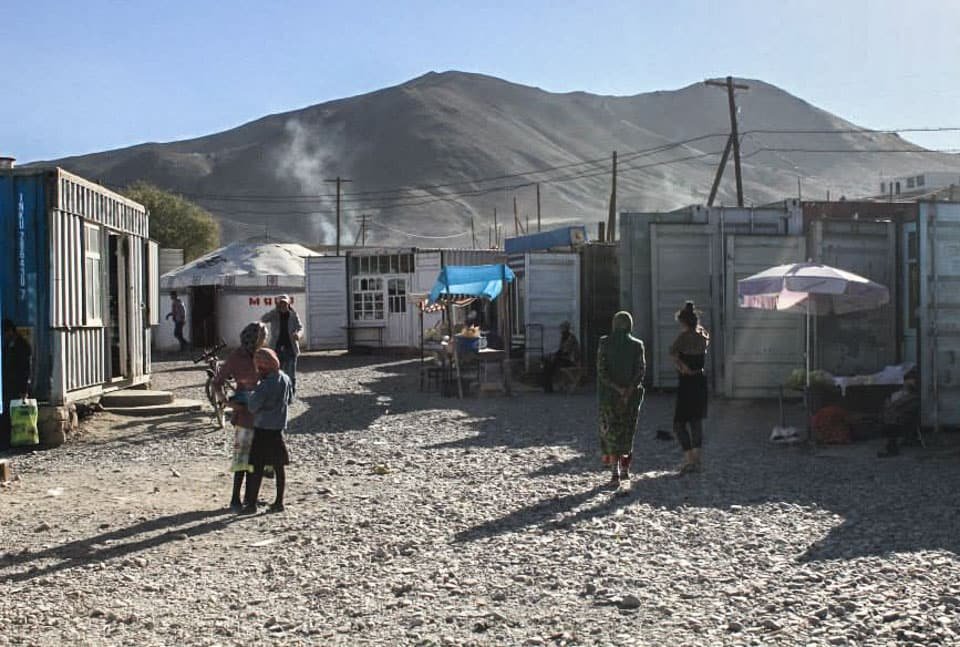 Understanding this could not only save your life, but it could also help you avoid costly fines.
It is very important to also understand the local signaling rules while on the road. While flashing lights in your country may mean one thing, it may signal something very different on another.
You also need to understand the hand signs. For instance, when traveling to the Middle East, an open palm facing toward a person does not mean stop, it means to come closer.
In other places, the simple act of flicking your fingers from your chin with the palm facing towards you is an insult.
Understand all these intricacies before embarking on a journey. In fact, understanding the local culture and respecting their customs is essential.
As you might imagine, excellent driving skills are crucial for successful overlanding. The vehicle you use may not be the one you are used to driving. Also, the terrain can be very different.
If possible, ensure you go for some off-road driving lessons before you go on the trip.
Knowing how to properly and safely use your recovery gear to get your vehicle unstuck can save your life.
On top of these, knowing how to craft a campfire and how to make a great meal are all useful skills to have if you're an overlander.
How And Where To Learn More on How To Start Overlanding
One of the main reasons for creating this site was to share the knowledge and experience that we gained on six continents. Our Overlanding Guides will definitely help you learn a few things, so you could start there.
You can also subscribe to our email list where we share stories, guides and inspiring new information so you build your appetite over time.
hello, we are Evelin and Ferenc,
Join the Overlanding Adventure Now!

Get expert advice, tales, and gear recs to elevate your adventures. No spam, just top-notch information. Click the button and start your journey today!
YOUR PRIVACY IS PROTECTED
You can also join a community to learn from fellow overlanders. On the largest online overlanding forum, Overlandbound, you will find a few guiding principles for the overlanding community.
We also very much believe in these principles and would like all those who view our content to consider them. It will help to grow an active community of overlanding enthusiasts from all around the world.
Consider the tips below:
Overlanding requires a willingness to persevere: as an overlander, you will be able to explore the world and experience a connection with nature.
However, you must understand that nature is relentless. If you hope to survive nature, you need to rise to the occasion and respect it. If this is something you can do, overlanding was designed for you. It could be the adventure travel lifestyle, you always wanted.
Keep it simple. When going to the outdoors, it is essential that you keep things simple. Always avoid overpacking for your outdoor adventure.
Understand the basics. If you want to make it on your trip, you have to be ready to ask all the right questions. Do not be afraid to look naive to fellow overlanders. It is better to have the proper knowledge and be labeled a newbie than to wing it and fail.
Be willing to share. You are part of a young but growing community. The best way to support each other is by sharing.
You have to be willing to tell fellow overlanders about your experiences and any lessons you learned. Besides that, if you discover a new route, ensure that those in the community know about it.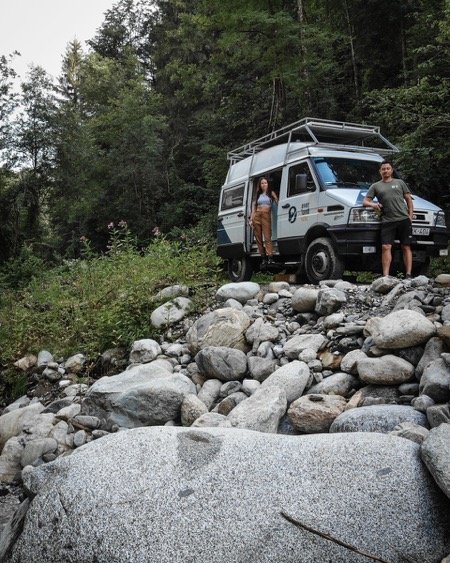 The type of vehicle does not matter. Overlanding is not tied to any brand or model. The only requirement is that you pick a vehicle that is up to the task and is able to do the trip safely.
There is no competition between overlanders. This is not about competing who has the best model or who has better gear. Experiencing nature, the outdoors and culture is more important than any gear you have.
Giving advice is an important pillar. The overlanding community will always be ready to offer advice on what you need to make your vehicle available for a trip.
For instance, if the car requires any modifications, you will be advised and helped. There is tons of information out there.
It is okay to admit you do not know. Honest advice drives this community. If you do not know the answer to something, it is better to say so than give wrong information to a fellow overlander.
We also always ask for advice. In the overlanding community, it is about sharing and growing, if you have no idea how something works, always ask for help even though it may seem stupid.
It is all about fun. We want to ensure everyone has a positive experience on their journey.
On our site, we want to generate as much useful information about overlanding as possible. We aim to help the community grow by putting the right information out there for others to access it.
We are constantly learning through experience, but also from great people who already established a name in this field already. Just to name a few, these are some of the most inspiring people in Overlanding:
Andrew St.Pierre White – there is literally nothing he doesn't know about overlanding. Check out his Youtube Channel for great videos from all around the world
The Expedition Overland Team – Clay & Rachelle Croft and their team created some of the most inspiring adventure travel videos on this subject. Truly amazing.
Brian and Ronny Dahl – a real Aussie 4WD expert and overlander with immense knowledge and experience on equipment, how-tos, and more.
<<< Read Part III of this article series: Most Famous Overlanding Routes >>>
Please let us know what do you think by adding a comment below and perhaps check out the Infographic