Purchasing a cooler used to be a pretty easy task. Options were limited, so it was very much a grab-and-go buy from the neighborhood store, but those days are long gone!
Choosing a cooler has now become a more thought-provoking decision given the dozens of brands in various makes, models, sizes, and colors on the market today. Welcome to our article on Pelican vs YETI.
At a glance:
The popularity of overlanding has grown exponentially in recent years, and coolers have become an essential piece of gear.
When you're out exploring off the beaten path, you have to sacrifice many modern conveniences, which means that you won't have the option of stopping by the local diner for lunch or be able to swing by the local convenience store for snacks.
When overlanding, you'll most likely be deep into the wilderness, high in the mountains, or on some other isolated stretch of land, which is why you need a durable, high-quality, cooler packed with as much food and water as possible.
The ideal cooler will keep your beverages cold and perishables from spoiling for at least 7 days and beyond while you're unplugged from the world.
These days there is no shortage of cooler brands to choose from, but without a doubt, the top dogs of the industry are Pelican and YETI.
Although Pelican has a significantly longer history in the business of creating outdoor gear, YETI has still managed to catch up with and become equal to them in quality and popularity.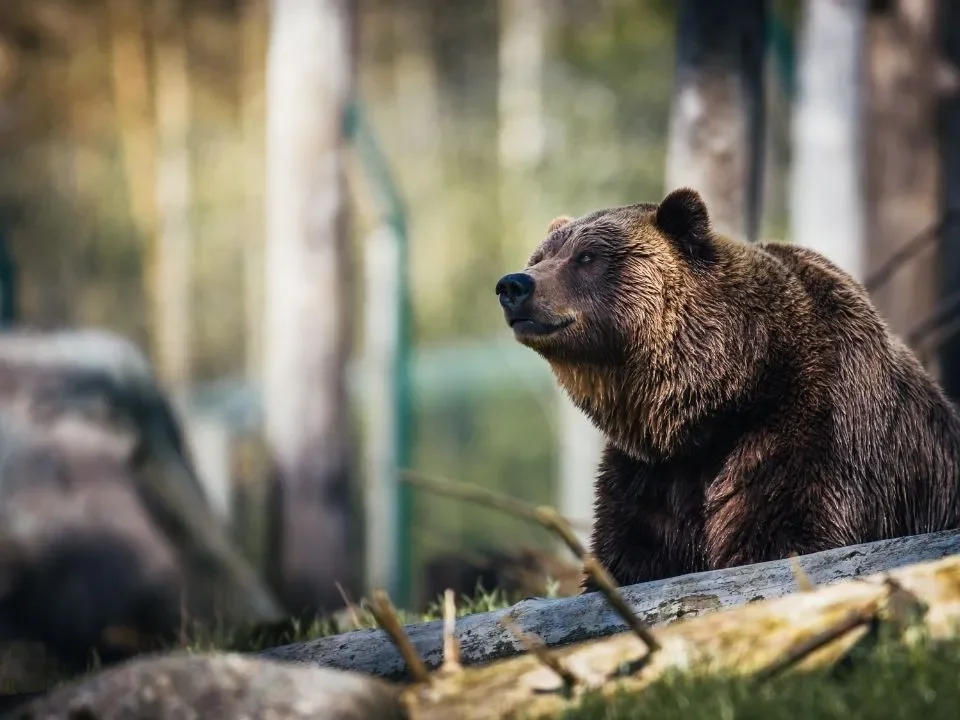 Both Pelican and YETI not only protect the cooler's contents from extreme heat or freezing temps, they're also certified bear-proof by the Interagency Grizzly Bear Committee, yes which's a real committee.
So you don't have to worry about returning after a hike only to find that your entire food supply has been ravaged by a black bear, grizzly or whatever species of bear is native to wherever you are in the world.
Pelican and YETI have many options in the cooler size, and models, but for this article, we'll be specifically reviewing the Pelican Elite 50 and YETI Tundra 50 models.
Both of these brands have built a reputation for creating the most durable and long-lasting coolers around, so how's a thrill-seeker to choose from?
Don't fret, we've done most of the work for you. All you have to do is sit back, read our reviews and take it all in.
We're going to give you a rundown of the features, as well as the pros and cons of both, in order to help you find which brand best suits your preferences and budget.
We've decided to compare the Pelican Elite 50 and YETI Tundra 50 coolers because they are comparable in size, and are also among the most popular, best-selling models for both brands.
The Pelican and YETI coolers are available in a variety of colors, and some features may vary based on size.
But regardless of what size cooler you're in the market for, our side-by-side comparison of the Pelican Elite 50 and the YETI Tundra 50 can still be useful in helping you to decide overall which one of these powerhouses brands best suits your needs.
Pelican Elite 50 vs YETI Tundra 50- Reviews
As you can see from our comparison table of specifications, there really aren't any major differences noted between the Pelican Elite 50 and the YETI Tundra 50.
Well, no major differences at least. I'll save my thoughts until the end, but for now, let's get to the reviews!
Pelican Elite 50 Review
Pelican Products, Inc. has been creating quality products since 1976, and one of their most popular line of coolers is the Elite series.
This heavy-duty ice chest boasts a tough, tactical look and was designed to last a lifetime. Pelican coolers are made with durable polypropylene plastic, which has an extremely high melting point and is also highly resistant to cracks that may be caused by cold weather.
This makes Elite 50 great for any extreme weather conditions.
Pelican claims that the Elite 50 has at least a one-week ice retention due to its thick, two-inch insulation, and this has been confirmed by countless customer reviews time and time again.
This roto-molded cooler features four self-draining cup holders on top of the lid, allowing you to keep your drinks cool.
There is also an easy access leak-proof drain plug, and molded plastic handles on either side.
The 52.87-quart interior capacity of this ice chest gives you ample space to store enough food and drinks for 3 to 4 days of overlanding for two, and every Pelican product includes their legendary "You break it, we replace it. Forever!" lifetime guarantee.
FEATURES
2-inch polyurethane insulation
Roto-molded construction
Molded handles
3-inch locking latches
Tie-down slots
Stainless steel bottle opener
Leak-proof drain plug
Self-draining cup holders
Anti-shear hinge system
Non-skid rubber grips
Lifetime guarantee
Pros:
The Pelican Elite 50 is tough polypropylene plastic that is perfect for any extreme weather conditions
The roto-molding ensures even and consistent thickness along the entire body of the cooler, leaving no room for weak spots
It has a spacious 52.87-quart capacity
Cup holders on top of the cooler keep your drinks cold
Its 2 inches of polyurethane insulation ensure ice retention for at least a week
Molded tie-down slots for easy mounting to your trailer or truck bed.
Easy access drain system to remove excess water from your cooler
Includes Pelican's "you break it, we replace it. Forever!" lifetime guarantee
Certified bear-proof
Cons:
The Pelican Elite 50 may be a bit pricey for some consumers, but it's definitely worth the investment if you are an avid overlander or outdoorsman!
The inflexible, hard, molded handles may be uncomfortable
YETI Tundra 50 Review
Founded in 2006, YETI is the new kid on the block compared to Pelican. Despite their short time on the scene, they've proven to be a top choice for many outdoor enthusiasts worldwide.
They are often a top choice among adventurers in search of a high-end, high-quality cooler.
YETI can be a bit pricier than Pelican depending on the size and model, but if you ask any owner of this aesthetically pleasing, streamlined cooler, they'd tell you it was well worth the investment.
Many users report these coolers as having ice retention of 7 days before they saw any signs of melting. But how exactly are YETI coolers able to hold ice for that long, without melting into a slushy mess? Polyethylene.
The outer shell is made of sturdy, strong, roto-molded, polyethylene plastic. Then a two-inch-thick layer of Permafrost foam is injected between the inner and outer layers.
The foam then hardens, which not only adds more strength to the cooler, it gives this cooler amazing insulating properties.
Thanks to YETI's No Sweat Design, the exterior of the ice chest remains dry, leaving you to use it as a makeshift table or chair. It's also leak-proof and designed for quick and easy draining.
In addition to molded side handles, the Tundra 50 is also equipped with heavy, military-grade rope handles, with rubber grips.
The interlocking hinge system keeps your cooler properly secured, and the heavy-duty rubber latches are designed to take a beating.
Non-slip "Bearfoot" grips make sure your cooler stays in place when driving through rough terrain. The YETI Tundra 50 contains a handy dry goods basket to hold your lunch or any other items you'd like to keep moisture-free.
This 47.2 quart capacity, bear-proof cooler is also protected under a limited five-year warranty.
FEATURES
2-inch permafrost insulation
Roto-molded construction
T-REX heavy-duty rubber latches
ANCHOR POINT tie-down slots
NEVERFAIL interlocking hinge system
INTERLOCK lid system
COLDLOCK gasket
VORTEX leak-proof drain system
BEARFOOT non-skid rubber feet
DOUBLEHAUL rope handles
LIPGRIP plastic handles
Limited 5-year warranty
Pros:
The YETI Tundra 50 is made of tough polyethylene plastic
Roto-molded for even and consistent thickness across the entire body of the cooler, leaving no room for weak spots
The 47.2-quart interior has the capacity to comfortably store enough food for a multi-day off the grid adventure
Can maintain ice retention for at least a week before beginning to melt
The multi-purpose cooler can also double as a tabletop or stool
Comes standard with one dry goods basket
Certified bear-resistant
Easy access drain system to remove excess water from your cooler
Molded tie-down slots make for easy mounting to your trailer or truck bed
Includes a five-year limited warranty
Cons:
A bit pricier than the Pelican, but the glowing reviews for this cooler prove that it's well worth the cost
There is no lifetime warranty on this product
Pelican Elite 50 vs YETI Tundra 50 At A Glance
Capacity
The Pelican Elite 50 has an interior capacity of 52.87 quarts, large enough for 38 beverage cans, and the YETI Tundra has an interior capacity of 47.2 quarts and is able to hold 35 beverage cans, using a 2:1 ice-to-can ratio by volume.
Design
The Pelican has a more intimidating look and feel, while the YETI features a more sleek and modern look.
Both are roto-molded from tough, long-lasting plastics, the Pelican from polypropylene, and the YETI from polyethylene.
Either of these ultra-strong, durable plastics can handle any extreme weather conditions without fail.
With regards to hardware, Pelican uses corrosion-resistant, stainless steel hardware along with press and pull latches. YETI hardware is constructed from aluminum and the latches are rubber.
Weight
Both the Pelican Elite and the YETI Tundra weigh in at 26 pounds when empty.
Ice Retention
Pelican and YETI are some of the best performing ice chests around.
The Pelican Elite and Tundra coolers can hold ice for at least a week before it begins to slowly melt, and it can take up to 10 days before the ice has completely liquefied.
The impressive ice retention from both of these coolers is due to two-inch-thick foam insulation. The Pelican Elite 50 uses polyurethane insulation, and YETI uses its patented permafrost insulation
Handles
The Pelican Elite 50 has molded handles, that are built into the sides of the cooler. The YETI Tundra 50 has molded side handles, and there are side rope handles with rubber grips as well.
Warranty
Both brands offer a warranty. Pelican coolers are backed by a "you break it, we replace it. Forever!" lifetime warranty. YETI provides their customers with a measly 5-year limited warranty.
But unlike Pelican, Yeti's 5-year warranty covers every component of the cooler during that warranty period, with the exception of normal wear and tear.
Pelican's lifetime warranty only covers every aspect of the cooler for the first 90 days, including wheels, rubber feet, drain plug/spigot, gasket, cooler accessories, or color fading.
After that time, only certain repairs or replacements are covered. Pelican will however ship replacement parts to you that are no longer covered, free of charge.
Cost
Neither brand is for the budget shopper, but between the two models reviewed today, and as far and the Pelican vs YETI discussion is concerned, no one can argue the fact that Pelican coolers are cheaper overall.
The Pelican Elite 50 is about $50- $100 dollars cheaper than the YETI Tundra 50, and this price difference can fluctuate based on the retailer.
Are Pelican and YETI Coolers Bear Proof?
Pelican and YETI coolers have been certified bear proof by the Interagency Grizzly Bear Committee.
It's worth noting that the YETI cooler was only bearproof when accompanied by two padlocks, while Pelican is one of the only coolers who could handle a bear without padlocks.
Other Features
Both the Pelican Elite 50 and the YETI Tundra 50 come standard with non-skid feet, a leak-proof drainage system, and molded tie-down slots for easy mounting to your trailer or truck bed.
The Pelican Elite has a self-draining, four-cup holder molded into the top of its lid, and a built-in bottle opener on the front of it.
The lid of the YETI Tundra can be used as a table or for seating, and YETI sells attachable cushions for many of their coolers.
A dry goods basket is also included with the YETI Tundra 50 to protect your lunch or other items from moisture.
Our Final Thoughts: Pelican vs YETI
The Pelican vs YETI debate has raged on for quite a few years now, and there still seems to be no clear cut winner.
Both of these brands are leaders in the industry and have been among the most popular coolers used by overlanders the world over.
With so many great features to choose from, you really can't go wrong with either one! It all comes down to what the cooler has to offer, and personal preference.
The Pelican Elite 50 and YETI Tundra 50 share many similarities. For starters they are both roto-molded, making these coolers virtually indestructible. What is roto-molding you ask?
Roto- or rotational molding is the method used to mold plastic into its desired shape. The process begins with filling a mold with hot molten plastic.
The mold is then rotated at a preset speed so that the plastic has an even, and consistent thickness along the entire body of the cooler, ensuring that there aren't any weak spots.
The consistent thickness of the cooler is what makes it extremely durable, and invulnerable to cracking or shattering. Now, where were we?
Ah yes, the Pelican Elite and the YETI Tundra are both certified bear-proof, so you can feel free to enjoy a day out on the trail, without wondering if the contents of your cooler have been ransacked or destroyed.
Both coolers have ice retention of at least a week before there are signs of melting, and it can take up to 10 days before the ice has completely melted.
Both coolers feature a leak-proof drainage system, non-slip rubber feet, and built-in plastic handles, but as an added bonus, the YETI Tundra also has a second set of handles made of rope with a rubber grip.
---
Other cooler guides you may be interested in:
---
All YETI Tundra coolers also come standard with a dry good basket. Not be outdone, larger models of the Pelican Elite line are equipped with wheels which can save a lot of stress and strain on your back, while the larger YETI Tundra models do not, they only have one smaller model, the Tundra Haul, that has wheels.
Another great feature of the Pelican Elite is the four built-in self-draining cup holders, but the lid of the YETI can be used as a table or for sitting, they even sell cushions in different sizes that correspond to the size of the cooler.
The exterior of the Pelican Elite is a bit bulkier than YETI Tundra coolers, which may not be a big deal for some, but it could be a deal-breaker for others looking to utilize every square inch of space they can find when packing for a serious 4-5 day trip.
Both Pelican and YETI have a lot to offer, stellar reputations, and countless reviews about how durable and high-quality their products are, which can make it even harder to make a decision.
So even if you have yet to choose a side in the Pelican vs YETI debate, just know that there really isn't a "wrong" choice. Both of these coolers can take a serious beating without sacrificing performance.
Pelican and YETI are well-respected brands, and either is a great option to take along with you on your next adventure into the unknown.