Should you use wheel spacers or not? This has been a hotly debated topic among many overlanders. You might have heard good things about them, yet some people also are a bit dubious about wheel spacers.
To help you out with this, we will try to share some important information about wheel spacers in this post. So, if you are curious about using them on your vehicle, this is the post for you.
What Is A Wheel Spacer?
To put it simply, a wheel spacer is an aftermarket automotive part that is mounted between the wheels and the wheel mounting surface. Typically, these are round discs made of high-strength materials that are used for widening the offset of the wheels.
They also widen the vehicle's stance. These are available in various sizes ranging from 5 mm to 45 mm and come with anodized finish from different brands. Off-roaders usually use larger wheel spacers on their overlanding rigs.
With hub-centric wheel spacers, the load from a wheel is transferred to the axle/hub through the friction of the clamped joint. Not through the wheel stud.
What Do Wheel Spacers Do?
As the name suggests, a wheel spacer creates a space between the wheel and the hub mounting surface. In short, you can say that a wheel spacer usually moves the wheels outward from the vehicle's underbody.
Thus, they can enhance performance and handling, as well as offer a fresh look to your rig. Spacers can come in handy if you want to use wide wheels.
In return, they will give you a boost to the traction and cornering while driving. Why? Because with wheel spacers, the vehicle's stance will widen as well.
Meaning, the vehicle will be more planted than usual. Also, for off-roaders, you can use wider tires than usual for aggressive traction by using wheel spacers.
Another good thing about using them is that they create additional room for larger brake calipers. Add in the fact that they provide style and flair to your vehicle with the wheels and tires moved outward.
Make sure to read the section on 'Using recovery straps for towing vehicles'
Having installed wheel spacers, our Toyota was a lot more stable when we traveled to the Alps in Slovenia
Types of Wheel Spacers
Generally, there are 2 types of wheel spacers: Bolt-on and Slip-on.
Bolt-On Wheel Spacers
As the name implies, this type of wheel spacer directly bolts on to the stock wheel studs. So, you must check whether they are compatible with the aftermarket wheels you are going to mount, as well as the lug nuts patterns.
Slip-On Wheel Spacers
Conversely, the slip-on wheel spacer will slip onto the wheel studs. This means there will be space for the wheels to mount back on without any clearance issues.
But of course, based on the size of the wheel, there could be issues with space left for the wheels to fit back on the studs.
In fact, you might not be able to fasten lug nuts properly due to the lack of room in there. In those cases, you might need longer studs to bolt-on the wheels with slip-on wheel spacers.
Wheel Spacer Benefits and Downsides
Pros
Designed to improve handling and stability
You can use larger tires than usual
You can use larger aftermarket wheels as well
Improved traction because of wider tires
Reasonable price (for the number of benefits you're getting)
Adds a unique style to your vehicle
Simple installation
Cons
Overall ride comfort might decrease
Not legal everywhere
Might be dangerous if not mounted properly
Faster wear of the suspension components
How to Install Wheel Spacers
Lucky for you, installing a set of wheel spacers is very easy and it doesn't take a lot of time as well.
However, you will have to follow all the rules and regulations accurately while installing them for your safety. You must use proper torque specs and tools for the installation.
That means, it is best if you can get advice from an expert in this field on whether your car needs a set of wheel spacer or not.
Also, you should take professional help if you are not familiar with installing wheel spacers, because an incorrectly mounted wheel spacer, or a wheel spacer of incorrect size or type, could be hazardous.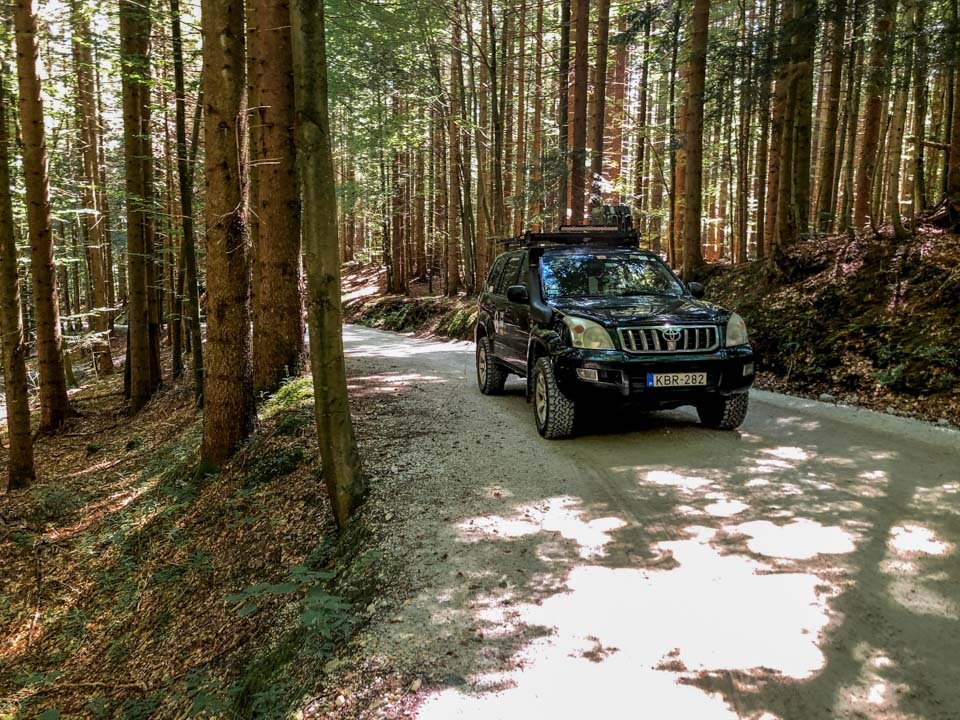 What's the Difference: Wheel Spacers vs. Wheel Adapters
Many people seem to mix up both wheel spacers and wheel adapters. However, there is a fine line between these two types of automotive items and their applications.
First of all, you know that the wheel spacer is there to create a bit of a gap between the mounting surface and the wheels, while moving the wheels outward. They give better handling, clearance, and change the overall look of your truck.
On the flip side, wheel adapters are actually used for adapting your vehicle to fit wheels with a different bolt pattern compared to the stock wheel hub. Simply put, wheel adapters allow converting the stock vehicle bolt pattern to a different one. 
Let's say you want to upgrade the wheels of your rig, but the new wheels that you have chosen don't have the same bolt pattern as your vehicle. That's when wheel adapters come into play.
In this case, the wheel adapters help you to install incompatible wheels to your vehicle without spending too much. Wheel adapters would always need to be bolted directly to the hub.
They tend to be thicker than wheel spacers. Theoretically, wheel adapters also act as wheel spacers.
Interestingly, there is a wheel spacer/adapter kit available. This is a wheel spacer and wheel adapter combo, so you can change the bolt pattern and move the wheels further away from the rig at the same time, with this kit.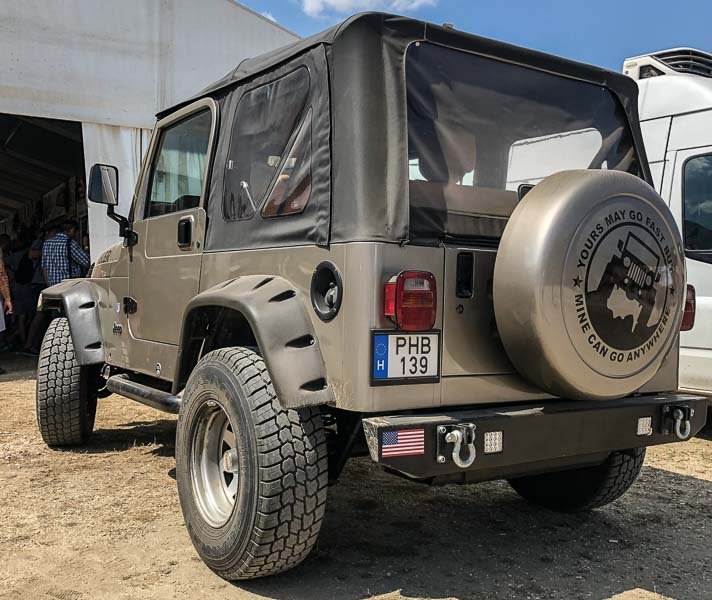 You may need fender flares if your tires are sticking out too much.
FAQ
Are Wheel Spacers Safe?
Yes, if properly mounted and maintained, wheel spacers are very safe. Many people are skeptical about the safety of wheel spacers, but if you are following the guidelines on installing spacers carefully, you should be alright.
Additionally, you should check your newly installed wheel spacers after you have driven with them for 30 to 50 miles. That way you will be able to make sure that the lug nuts haven't loosened over time.
Do Wheel Spacers Cause Problems?
Like any other aftermarket parts, wheel spacers also have some drawbacks, as we have stated above. Simply put, they can wear out the wheel bearings and suspensions components faster than usual.
Application of wheel spacers could also worsen the overall ride quality. But we can say that the pros of having wheel spacers outweigh out the cons.
Are Wheel Spacers Worth It?
If you want improved performance and additional style on your vehicle without breaking the bank, then wheel spacers are definitely worth it.
On top of that, if you want to get aggressive traction and improved handling on or off-road, wheel spacers can come in handy because you can use a wide tire with wheel spacers.
Are Wheel Spacers Legal?
Before you select wheel spacers, you should check whether they are legal in your area or not. Many states/countries don't allow wheel spacers.
Other than that, within the majority of areas around the world, properly mounted wheel spacers are legal.
hello, we are Evelin and Ferenc,
Join the Overlanding Adventure Now!

Get expert advice, tales, and gear recs to elevate your adventures. No spam, just top-notch information. Click the button and start your journey today!
YOUR PRIVACY IS PROTECTED