Generators can be some of the most useful tools to bring on a camping trip or extended vacation. They provide portable power and for some, are essential to staying connected to civilization while also being able to enjoy nature and various outdoor camping venues.
If you want to go on a long trip with your travel trailer but also want to enjoy the comforts of modern civilization, then you might be on the prowl for the best generator for travel trailers.
Table of Contents
Quick answer:
WEN 56200i 2000-Watt Gas Powered Portable Inverter Generator, CARB Compliant
Dimensions: 18" x 11" x 18" | Weight: 48 lbs
Noise Level: 53 dB operation
EPA III and CARB Compliant 79.7 cc 4-stroke OHV engine produces 2000 surge watts and 1600 rated watts
Great for campgrounds, construction sites, tailgates and power outages
Produces clean power to safely operate and prevent damage to sensitive electronics such as phones, tablets, televisions and computers
We'll provide you with all of the knowledge and information that you need to locate and purchase your next generator and determine what you need in a generator.
Best Generator for Travel Trailer – Reviews
Product Overview
Champion is a reputable name in the generator industry and this particular model is best known for its safety features. From top to bottom, the Champion 3500 provides you with a safe, but powerful generator that is perfect for camping and travel trips.
You don't have to worry about turning your back while this generator is running because it has a low-oil shut-off sensor that will automatically shut the generator off when it detects a critically low amount of oil. This ultimately prevents accidents and overheating with the generator.
When this generator starts up, it does so with over 4000 watts of power. At running speed, it generates 3500 watts of power.
That makes this generator very powerful for its size and you'll also find it to be extremely reliable since it can run for up to 12 continuous hours on a single tank of gas.
All generators are relatively noisy, but this one does stifle itself to a tolerable 68 decibels, which is the sound intensity that is experienced from about 23 feet away from the generator.
As for outlets, the Champion 3500 has plenty of options. There are three total outlets that each provides a different power level and provides you with maximum versatility and the ability to use the generator for multiple things at once.
This functionality is crucial if you plan on using it for any extended period of time or if you have a family that needs access to electricity over a long weekend.
Not only does the generator make every effort necessary to protect you with its various safety features, but it's also designed to protect your devices. It has a volt guard that prevents electricity overload and keeps your devices safe while plugged in.
You can monitor the power output of the generator in real-time with the easy-to-read gauge as you charge your devices and power up your life while enjoying the wilderness.
What Previous Buyers Said
The feedback on this generator is overwhelmingly positive, with most of the praise coming from those who love how durable and long-lasting the generator is. For many, this generator has served as a reliable source of power for their camping trips for over a decade.
For everything from camping to emergencies, the Champion 3500 has been a beacon of effectiveness and dependability for many years.
Pros:
Compact and versatile
Made by a reputable brand
High power output
Many safety features
Product Overview
If you are looking for a more compact, lower-powered option that can suit your everyday needs or provide you with an emergency backup power source, then this might be the best option for you.
While the power of this model is lower than many of the others on the market, it is still in contention for the best generator for travel trailers because of the versatility and quality that it has to offer.
The main draw to this generator is the extremely quiet operation that it boasts. Generators are amazing tools to bring on a camping trip or use as a power source for your outdoor fun, but many find the loud noise that they often create to be extremely obnoxious and unpleasant.
If you share that concern, this generator is a great option for you. The sound that this model emits is comparable to the average volume of a normal conversation, ensuring that this generator will only contribute to the fun and not detract from it.
The quiet noise and compact size make the WEN model superb for a variety of uses and definitely doesn't limit you to any one application. This generator could easily be used in campgrounds, construction sites, tailgates, and in emergency situations that require access to power.
It's also great if you're environmentally conscious because it is EPA compliant and puts out some of the cleanest power of any generator on the market.
What Previous Buyers Said
Past buyers of this generator rave about the compact size and ability to take this generator anywhere. This is the perfect generator for those who need a more casual device, according to past buyers.
It's also great for those who don't have much experience with generators, and past users testify that this generator is one of the easiest to start up and use that they have ever experienced.
Pros:
Extremely quiet operation
Environmentally friendly
Several power options
Superb for campgrounds
Cons:
Lower than average power
Expensive for the power
Product Overview
The Suaoki portable generator is known as being one of the best generators for travel trailers currently on the market as well as being a very compact option, but it is still known to have many features that its users will find enticing.
This generator truly knows the meaning of packing a lot of benefits into a small package! One of the benefits that it has no shortage of is output ports.
Sometimes when dealing with a mobile generator, you are limited by the amount of space and functionality that it has and how many things it can provide power to at one time.
However, this is rarely a concern with this generator, since it has 10 various different outlet ports.
Though it is packed with functionality and capability, the generator itself weighs only 2.9 pounds, making it one of the lightest generators on the market. Carry it anywhere with 2 hideable handles, which conveniently tuck away when not in use.
Another great feature of this generator is that it's very quiet when in use. Those of us who have been camping with a generator only to be kept up all night from the humming will surely appreciate this feature. You can use the generator to power phones, iPads, tablets, GPS devices, laptops, GoPros, cameras, drones, and many more electronic devices all while not disturbing the sleep of yourself or anyone else in your camping party.
To recharge this generator, you can use one of three possible recharge methods. The multiple charging methods allow you to be versatile and adjust to the situations as they come, even in an emergency situation.
The first method is that the generator can be recharged by AC 110v wall sockets, which takes about 8 hours for a full recharge.
You can also purchase the solar panel kit and recharge the generator using the rays of the sun. The final option that you have is to recharge it through a car cigarette socket.
What Previous Buyers Said
The general consensus of this generator is that while it won't be able to power any high-powered machinery, it is the perfect solution for those who need a way to charge devices and can serve you very well in an emergency situation, as well.
Pros:
Easy to transport
Versatile charging methods
Very affordable
Good for emergency situations
Product Overview
If you are looking for a very powerful generator to power multiple devices and machinery, then this generator by Westinghouse is a good option for you.
This generator puts out 4500 watts at its peak capacity, which dwarfs the power output from a lot of other popular generators.
This generator is not powered by electricity and is instead fueled by gasoline, which explains its ability to put out much more power than some of the other generators on our list.
As for output ability, this generator pretty much has it all. It has a 120V duplex household outlet, a tt-30 amp outlet, and two USB outlets to allow you to plug anything into it that you might need to be charged or powered.
That makes it a great choice for those who are traveling and camping, as they need multiple options for a power source that will be reliable and put out a high amount of wattage.
To see how much battery you have and the current level of output, you can simply use the LED display at the top of the generator. This will show you how much run time you still have a voltage output and other crucial information that you'll need to effectively operate your generator.
Despite the large amount of power that this generator is able to output, it is also able to remain pretty quiet for a gas-powered generator. So, it won't be a disturbance for you or others as you try to get some rest at your campsite.
One of the best things about this generator is that it features a 3-year warranty and free lifetime technical support to go along with it.
If you've ever used a generator, you know that it is crucially important to have good technical support and a great warranty to lean back on due to the large financial investment that generators often represent.
All in all, this would be an excellent generator for those who need a little bit more power and a lot of convenience and functionality.
What Previous Buyers Said
One of the most common praises of this wildly popular generator is that it is very efficient on fuel and provides a large power output.
This generator also has a reputation for being very versatile and many past users praise it for being able to be used for a wide range of applications.
Pros:
Lots of outgoing outlets
High power output
LED display panel
Cons:
More expensive than other options
Product Overview
For an affordable, electric option, look no further. This power station has a 300W output and has all of the features that you might want out of a generator.
This generator would serve perfectly as an emergency backup power source for your home or camper, or a primary power source for the small camping operation. It contains ports for both regular plugs and USB cords as well to provide you with all of your device charging needs.
You could easily use this generator to charge your phones, tablets, laptops, and any other device that you need to power up.
This particular generator is powered by a lightweight, lithium battery that supplies the most possible power and durability. One of the best features of this particular generator is that it has the capability to be powered by solar.
You can charge the generator up during the day with solar power and use it at your will in the evening. Alternatively, you can charge this generator by plugging it into the wall.
When plugged into the wall, you can expect the generator to be fully charged in about 7 hours, which is generally considered to be faster than average.
The pure sine wave inverter that this generator utilizes means that it will be quiet during operation. Anyone who has owned a generator before knows that one of the worst qualities in a generator is how loud it can be, but the threat of this is eliminated with the construction of the generator and unique technology that enables it to operate quietly and allow you to sleep peacefully.
What Previous Buyers Said
This generator has an excellent reputation across the market and is known as being a great option for the best generator for travel trailers, with the most common praise being that the very low price of the generator means that it has a lot of value, given the features that it has to offer.
Another common use for this generator is in emergency situations when you need something lightweight and versatile.
Pros:
Very affordable
Easy to use
Can be powered by solar
Finding the Ideal Camp Generator
If you are going to be shopping for the best generator for travel trailers, there are a few features and factors that you need to keep in consideration in order to ensure that you get one that fits your needs well and addresses all of the possible applications that you might have for your generator.
If you've never purchased a generator before, it can certainly be difficult to know what these deciding factors are and what you should be looking at.
Luckily, we know all about these generators and what the various deciding factors are when shopping for one.
We will take you through each of them and explain why they are important and why you should take them into consideration when shopping for your next generator. These factors will help you find the best generator for travel trailers currently on the market.
Type of Generator
When it comes to smaller generators, there are two basic types of generators that you can get. The first is a conventional generator and the second is an inverter generator.
When you are shopping for your camping generator, one of the primary criteria that you want to be looking for is the compatibility that your generator is going o have with the devices and equipment that you're going to need to power and charge.
While conventional generators can provide more power at times, inverter generators are known for their ability to produce clean and safe energy that makes them slightly more appealing to use.
If you are going to be charging consumer electronics on your generator, it's best that you use an inverter generator.
The even distribution of power makes these generators safer and better suited to the delicacy of consumer electronics and their electrical systems that can become damaged with more brute force, like what is put out by conventional generators.
However, if you have a more urgent need for higher power, conventional generators might be the right option for you.
Whether you pick a conventional generator or an inverter generation is going to mostly depend on what you are using the generator for, but for most people, inverter generators are going to be the best choice.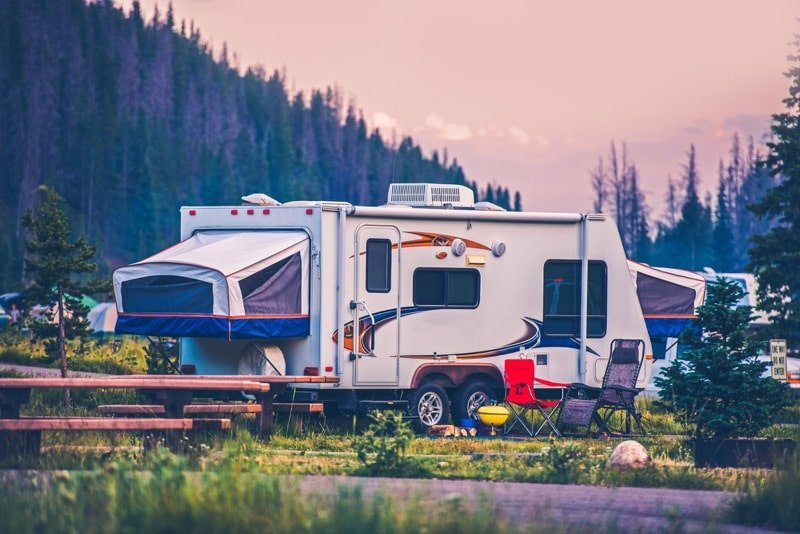 Power Requirements
The next aspect of your generator that you want to examine before you make your final decision is the power output. Generators come in a very wide range of expected power outputs to meet a variety of different needs.
For example, if you are going to be only charging your consumer electronics using your generator, then a lower watt generator will be just fine for your purposes. However, if you want to power heavier machinery for a longer time, then a generator that has higher power might be the right choice for you.
The amount of power that your generator puts out is typically dependent on the power source for that generator. Electric generators are quieter and have their own benefits, but they aren't as powerful because electricity simply isn't as strong as a power source.
Gas-powered generators, on the other hand, are very powerful and can put out more power for a longer time, as long as you have the gas to power them.
The power requirements that you need will depend on what you are going to use your generator for.
If you want something for the weekend camping trip that is just going to be used to charge devices, then a low-powered generator will do the trick. For a generator to get you through a natural disaster, a high-powered generator might be more suitable.
Noise
A common struggle for those who want to purchase a generator is finding one that operates at an acceptable noise level.
Generators, as you might imagine, can become quite loud when they are being used, especially if they are powered by gas and feature a motor. However, there are options out there on the market that you can find if you are looking for a generator that doesn't make a large amount of noise.
The noise that you'll be able to tolerate is almost entirely dependent on which situation you plan on using your generator in. If you are going to be taking your generator on a camping trip to a campground and you want it to be running at night, then a generator with a high noise output is definitely not going to be a good choice for you.
The reason is that your generator could end up disturbing your sleep and keeping you up all night–or your fellow campers! However, if you are going to be using your generator at home and in private, you might be able to justify a generator that makes more noise and is powered by gas.
If you are looking for something that is quiet and discreet, then we highly recommend an electric generator. These generators make almost no noise and while they are less powerful than a gas generator, they also carry their fair share of benefits.
So, once you have decided on the tolerance that you're going to have for the noise output of your generator, then you can use that information to decide on which generator is going to be the right one for you.
Transport
If you do a lot of traveling and you are going to want to bring your generator with you, then that is going to play a large role in which generator you decide to get. When looking at generators and assessing for portability, there are two main factors that you want to take a look at.
The first is the weight and the second is the compactness of the frame of the generator. These two things, in conjunction, will give you the information that you need in order to determine if any given generator is a viable option for you.
When a generator is too heavy, you might find it difficult to carry around and use at the campsite as you see fit. However, if it is light, you can easily transport it from site to site without having to worry about it.
You could even bring these generators on hikes and smaller trips, or keep them in your car for emergencies. In some situations, a heavier generator is certainly suitable. However, don't underestimate the power of portability in both gas and electric generators.
Much of this depends on what your desired use for your generator is. If you are shopping for a generator that is going to stay at your place of residence, then you can probably opt for a heavier model that meets your needs better.
However, if you are going to be on the road or traveling, getting a lighter model that makes that easier is probably the best course of action.
Cost-Effectiveness
If you are going to be purchasing a generator that runs on gasoline, then there are some considerations to keep in mind in order to determine which gas-powered generator that you decide to go with.
The most important of these is the gas efficiency of your generator. This determines how much it is going to cost to operate your generator now and in the future.
You should always seek to get the gas-powered generator that has the most runtime on the lowest amount of gas, as there is no benefit to ever getting a gas generator with low efficiency.
For an electric-powered generator, these concepts are not quite the same, but you should still consider how long you can get out of a full charge on your generator to save money on electricity and get the most use out of your generator between charges.
Generators always represent a significant investment that you have to make up front, but you can pick a generator with certain features in order to lower the cost over time and ensure that you don't end up overpaying for your generator with the required upkeep and power that you have to pay for in order to keep it running.
Always examine how long your generator can run on a tank of gas or on a full charge of electricity, as it's going to play a large role in how practical your generator really is for your situation.
Special Features
We all know the basic function that a generator performs and the value that it brings to any given situation, but for some generators, it's the extra features that they are able to provide that really separates them from the rest of the pack.
This could come in any number of ways, but there are some special features that are considered more common than others.
The first special feature that comes to mind is an LED display screen. Some generators feature these screens to allow you to quickly and easily get information about your generator and what the current state of your generator is.
These screens can display information ranging from the battery life left of your generator to the amount of power that it is currently putting out. While this feature is not necessarily considered essential, it is very nice to have and could help you get the most out of your generator.
Another feature that you might see built into some of the best generators for travel trailers on the market is convenient carrying handles.
Often times, generators are treated as mobile units and carried from place to place in order to perform specific functions or serve loyally during a camping trip. If that is the case for your generator, you're going to want to make sure that it's not a hassle to carry around and that it has handles.
Handles are important because generators are often very heavy and it's much safer and easier to be able to carry this equipment from a handle.
Along with features that are meant for convenience are those that are meant for safety. Safety is paramount when shopping for your generator, so that's why you should look out for a couple of critical features designed to keep you safe.
The most important one is the low-oil shutdown feature, which forces the generator to shut down if it becomes low on oil and presents a hazard to anyone around it. In case you want to monitor the oil yourself, there are usually oil gauges located on the generator itself that you can reference for that information.
When you are shopping for a generator for your life, you should always be on the lookout for any special features that your generator has to offer. Any time that you can get more value out of the machine that you are investing in is a win!
Be sure to examine your generator beforehand to be aware of any special features it has that might make your life easier.
Generator Protocols
If you have never purchased, owned, or used a generator before, you are likely wondering about some of the common procedures that must be followed when using a generator that will keep your generator in good shape and you safe.
We are going to cover some of the critical processes that you must go through as a generator owner and give you step-by-step instructions and insight into these processes.
Traveling with Your Generator
If you are going to be traveling with your generator, you need to know the process that you're going to have to go through to ensure a safe journey for you and your generator.
These steps will ensure that your generator is protected, as is your investment.
Storage
When you are not using your generator, you need to ensure that it is stored in a cool and dry place that also doesn't pose a risk of it falling on anyone.
Ensuring that the storage place that you choose is free from moisture is absolutely essential, as this could severely damage your generator for the long-term.
Service
If you are serious about keeping your generator healthy for the long term, then you need to get it serviced regularly. Bring it in for tune-ups, check-ups, and any other work that it needs to be done.
The best way to keep your generator running efficiently and effectively is to make sure that it is up-to-date on all maintenance and any problems that it has don't go unaddressed.
Fuel
Before you decide to travel with your generator, make sure that the fuel inside it is not old. Old fuel can do a lot of damage to the motor of your generator.
Many people have a tendency of leaving fuel in the generator for months, but this is a horrible idea that could significantly bring down the efficiency and function of your generator.
Exercise
If your generator is stored for long periods of time without being used, it's important that you take it out and 'exercise' it every couple of months.
This can prevent buildup in the motor and help your generator run more efficiently and effectively for the years to come instead of being weighed down by gunk and build up within the motor.
Batteries
Finally, if your generator uses batteries, make sure that they are clean and ready to use before you start up your generator.
Batteries can go bad rather quickly and cause very significant damage to your generator in a short amount of time, so make sure that you always double-check the batteries of your generator.
Hooking Up Your Generator
Once you have arrived at your destination with your generator, it's important that you understand how to operate your generator and hook it up to your RV.
This is actually quite a simple process that includes a few different steps and considerations.
Location
The first thing that you have to do before finalizing your campsite is to determine where you are going to be putting your generator.
Your generator should be in a dry place on a level portion of land that is close enough to your camper for you to easily access it and hook up to it.
Warm It Up
Now that you have a location, take all of the preliminary measures that you need for your generator including filling it with fuel or recharging it. This will get it ready for the final hook up.
Exhaust System
Once your generator is ready to go, make sure that the fumes from the exhaust system of the generator are not interfering with your site and are routed safely away from any place that they could inflict damage upon.
WEN 56200i 2000-Watt Gas Powered Portable Inverter Generator, CARB Compliant
Dimensions: 18" x 11" x 18" | Weight: 48 lbs
Noise Level: 53 dB operation
EPA III and CARB Compliant 79.7 cc 4-stroke OHV engine produces 2000 surge watts and 1600 rated watts
Great for campgrounds, construction sites, tailgates and power outages
Produces clean power to safely operate and prevent damage to sensitive electronics such as phones, tablets, televisions and computers
Final Recap – Best Generator For Travel Trailers
Generators of all kinds are one of the most versatile and useful machines that we are lucky to have access to. Generators can provide us with safety, power, and convenience during camping trips and other events.
If you are looking for the best all-around generator, then look no further. We have crowned the winner of the best generator for travel trailers as the WEN 56200i Super Quiet 2000-Watt Inverter Generator.
This generator takes our top spot because it provides a unique blend of features, affordability, style, and power. We are confident that regardless of the journey you are going on, this generator will serve you well and give you all the functionality that you need.
What you can also consider is an inverter generator.
Do you have any favorite generator for travel trailers from the list above? Why don't you let us know in the comments below?